R. Kelly appeals his federal sex crime conviction in New York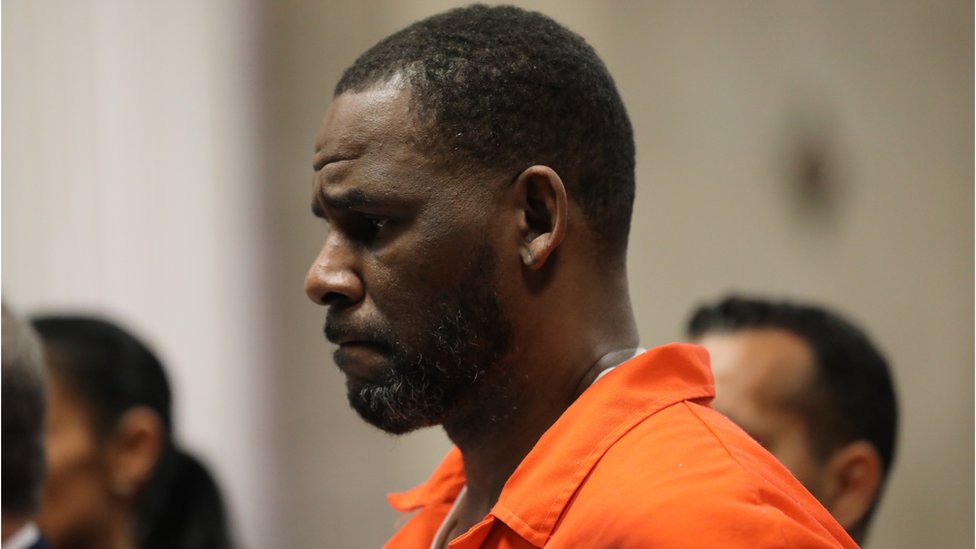 Former American recording artist Robert Sylvester Kelly, better known as R. Kelly, has filed an appeal against his federal sex crimes conviction in New York.
In February 2023, U.S. District Judge Harry D. Leinenweber found Kelly guilty of sexually abusing a minor and sentenced her to an additional 20 years in prison. Kelly was already serving a federal 30-year sentence for three counts of producing child pornography and three counts of encouraging a minor to engage in criminal sexual activity.
R. Kelly is requesting that the appeals court overturn his convictions or, at the very least, order a new trial.
In a new development, the 56-year-old singer listed some reasons why his conviction should be reversed in his appeal.
Despite a jury convicting him on all counts, he claimed that the government did not meet its burden of proof in court.
His lawyers also have specific gripes about the jury and some of the evidence prosecutors were allowed to submit during the trial.
They claimed that not less than four of the jurors selected have since admitted prejudging his guilt before handing down the official verdict. And also alleged that two of them had watched the "Surviving R. Kelly" docuseries, and should never have been seated on the jury.
Kelly, on allegations of grooming and molesting underage girls, claimed that some were at least 18 years old when he met and engaged them in sexual relationships despite prosecutors' insistence the alleged grooming started while they were still minors.
In cases where he is alleged to have met with actual minors, Kelly's team claimed he was misled by the girls, who did not give him their real ages at the time.
On some of the evidence admitted during the trial, his lawyers argued that details about his sex life, conduct and behaviour with his former partners or exes, accounts of which dove into STDs, sexual preferences and behaviour in the bedroom, were not relevant to the crimes being alleged against him, and were simply a way for prosecutors to sway the jury.