Sina Rambo spotted with wife after domestic violence allegations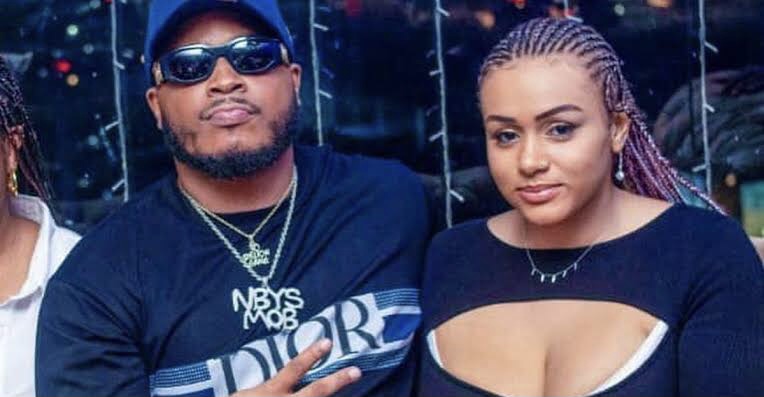 Sina Rambo, the son of Osun State Governor Ademola Adeleke, was spotted with his wife Heidi Korth following her accusation of domestic violence.
The couple was spotted together with their children at an undisclosed location. A user with the handle @queen.korth posted a video of the couple on Instagram.
When a supposed fan asked her why she took the action in the comments section of her Instagram post on Monday, April 3, Heidi confirmed she had reconciled with Sina, though she described it as co-parenting.
The Instagram user with the handle @toosweet_ruthy asked, "How are you going to contain the physical abuse? Is he willing to change from the habit you disliked? Pls explain to me or you're going to fall in your own words to ur fellow woman 'Endurance relationship/marriage.'"
Heidi replied, "Google co parenting boo. We can't be enemies forever, that's selfish and unfair to my babies. Growth."
She then made a video which she posted on Instagram Story where she said she did not care what anyone thought about her.
She said, "I find it really funny how people just jump into conclusion without even knowing anything and not knowing who you are or how you were raised or not knowing about you and just assuming sh*t.
"The truth is I have come to terms with the fact that people are going to believe what they want to believe so I can't even bother myself, explaining myself to anybody at this point because I know who I am."
The German announced the end of her marriage on Instagram in December 2022, calling out her husband and the Adeleke family.