Mercy Aigbe explains meaning of her Muslim name following conflicting opinions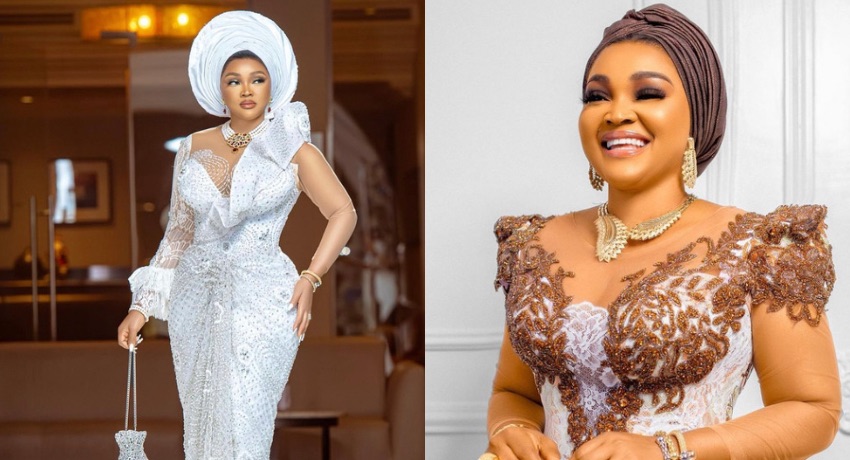 Mercy Aigbe-Adeoti, a Nigerian actress, has taken to social media to explain the meaning of her Muslim name, 'Minnah,' in response to conflicting reactions.
The actress and wife of marketer Kazim Adeoti took to Instagram a few hours ago to share a message with her Muslim fans who are divided about her name.
Mercy Aigbe revealed that her husband suggested the name Minnah, which means "Mercy of Allah's Gift."
The newly converted mother of two suggested they do their research and asked Muslims to name their daughters after her because it is a unique name. Mercy Aigbe wrote:
"So I saw a lot of comments regarding my name MINNAH that cracked me up so bad.
Some comments were just so hilarious
Yes! Minnah is a beautiful, Islamic name and it means Mercy ….Gift from Allah ( google to confirm)
Ramadan Mubarak
I saw a lot of comments from some Muslims saying it's Aminat, some said it's 'meenah' and mennah is not a Muslim name etc ( so it is not Aminat, neither is it meenah… The correct name is MINNAH.
I understand it's not a common name so a lot of people aren't used to it, it's a powerful, sweet, unique name that's why when hubby suggested it, I loved it.
If you are a Muslim and searching for a unique baby girl's name for your princess, l'I recommend MINNAH and make sure you invite me to the naming."