Portable arrested, detained, to be charged to court Monday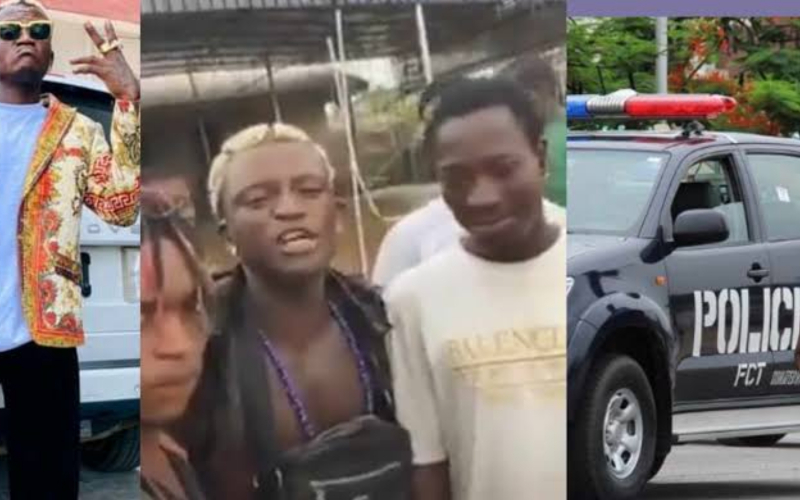 The Ogun State Police Command has arrested singer Habeeb Okikiola, also known as Portable, for allegedly assaulting officers.
In a phone interview with the News Agency of Nigeria (NAN) in Abeokuta on Friday, SP Abimbola Oyeyemi, the State Police Public Relations Officer (PPRO), confirmed the arrest of the singer of the popular song, Zazu.
According to Oyeyemi, the singer is currently being held at the state police headquarters in Eleweran, Abeokuta.
He explained that the police had invited the singer several times after a citizen reported that Portable had assaulted him, but that the singer had refused each time.
The police spokesman sad that the singer would remain in police custody till Monday when he would be charged to court.
On Tuesday, two videos of the musician assaulting some men of the Nigeria police surfaced on the internet.
In the two videos, Portable claimed that an internet fraudster had brought the police to his bar to arrest his staff members for no reason, but the police stated that it acted on a petition.
Displeased by the conduct of Okikiola (Portable) toward the officers, the police gave a 72-hour ultimatum to the singer to report himself which he failed to do, resulting subsequently to his arrest on Friday.
"There is a petition against him from a Nigerian to the fact that the singer went and destroyed the person's studio and ordered his boys to beat up the studio owner.
"He was beaten black and blue and that was the basis of the petition in the first instance.
"Based on that, an invitation letter was sent to him, not once, not twice, not three times, but he refused to honour the invitation.
"When he refused to honour the invitation, police officers were sent to effect his arrest and on getting there he assaulted the officers.
"But today, he has been arrested. He is with us. Investigation has commenced and as soon as we conclude our investigation, Okikiola will be charged to court," he said.