Angela Okorie expresses shock over dumped PVCs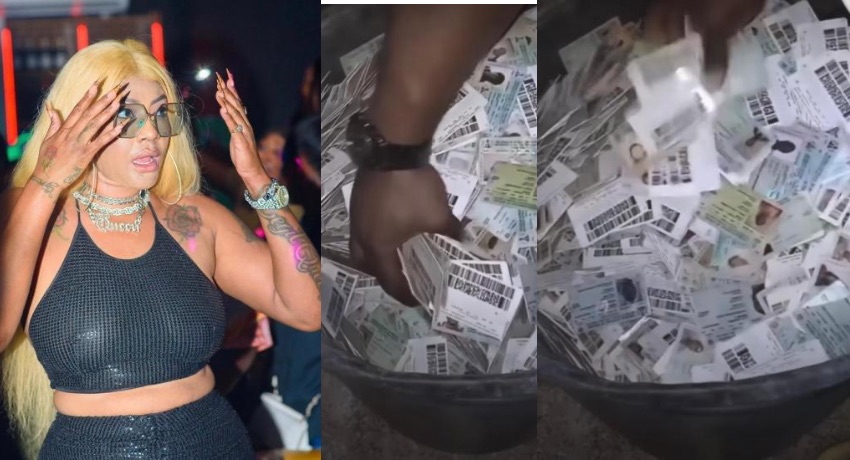 Angela Okorie, a Nollywood actress, has expressed her outrage over a video that went viral showing some citizens' Permanent Voters Cards (PVC) being thrown away in a bin.
The 2023 elections are quickly approaching, but many people have yet to receive their PVCs. A video has surfaced online that explains why this could be the case.
An unknown person was seen in the video dumping thousands of people's PVCs in the refuse. According to the man in the video, there were reports that some people planned to throw away the PVCs of people from Nigeria's south-eastern region.
Sharing the video on her page, Angela captioned it:
"You see this our country Nigeria
Eee I don tire
How can this be happening to us, who is doing this
How can some1 be this wicked
just few days to Election some people can't get hold of their Pvc
This is pure wickedness
Nigerians Open your eyes O
For those of you having yours with you don't forget
We are in this together, we have suffered too much as a country, we have come too far to fail now!!!!!
Let's make Nigeria Great again please am begging
Do this for me and you ,for the future of our children
Don't sell your Vote , Do not collect bribe ooo
Nothing is working in this country and is so so sad
If we Vote same people causing us pain
We are doomed."