Comedian Godwin.JP to unveil PunchLine Lagos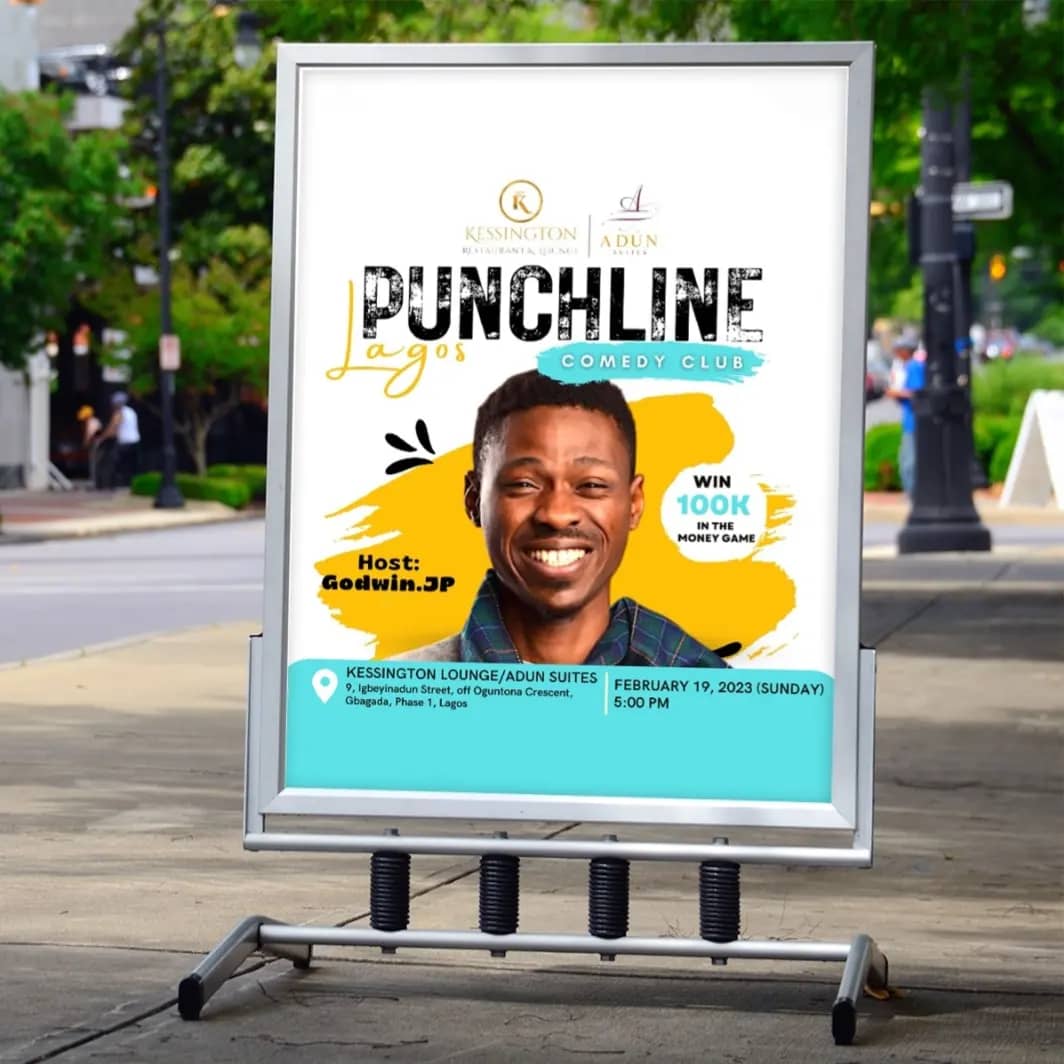 Rising comedian, Godwin JP has announced the opening of his comedy club, PunchLine Lagos, on February 19, 2023. The evening will feature top-tier and young comedians, as well as some of the biggest names in the Nigerian entertainment industry. The comedy club will formally debut at the Kessington Lounge/Adun Suites, Gbagada, Lagos, Nigeria.
The maiden edition will be attended by a number of notable personalities and top-notch entertainers, including Koffi Tha Guru, Stanchess, Deetee, MarcSaint, and others. Guests will be able to enjoy stand-up comedy and live performances from some of the industry's top performers, making it an evening full of laughter and entertainment.
PunchLine Lagos Comedy Club aims to promote and support Nigeria's rising comedy sector. It will also provide a platform for aspiring comedians to perform and display their skills, as well as a wonderful opportunity for fans to experience high-quality live entertainment.
Comedy has always been an important component of our society and it has a significant impact on people's behavior and how they perceive the world around them. People who enjoy laughing are always thought to be happier than those who do not.
Godwin.JP, the "happyness Advocate," will host the comedy club. He was originally known as 'JesusParrot,' rebranded in 2022.
Godwin.JP is a comedian, emcee, author, and actor. He holds a bachelor's degree in mass communication and is currently pursuing his master's degree in communications. He is a trained British Council Project Manager for Art, and is a member of the Nigerian Institute of Public Relations (NIPR).
He is a World Class Compere Academy (WCCA) qualified Master of Ceremonies and Orange Academy accredited in integrated Brand Experience (IBX). He has held events for companies such as 9mobile, FirstBank, MTN, TrustFund, Glo, Sweet Sensation, Meganet, SMS Africa, GIL, religious organizations, and a variety of others.
He has also appeared in a few films, including Tinsel, Finishing Strong, and Roadside on Africa Magic.