Joke Silva joins Actors Guild Board of Trustees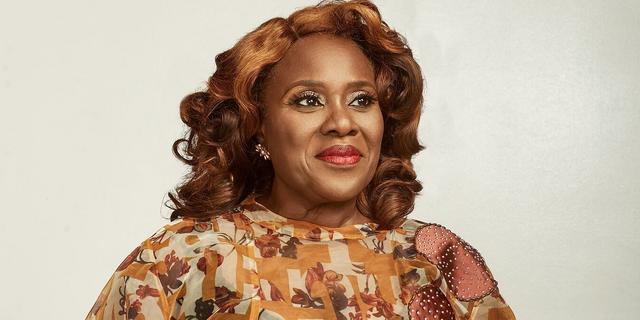 Joke Silva, a seasoned Nollywood actress, has been added to the board, according to Chief Emma Ogugu, chairman of the Actors Guild of Nigeria (AGN) Board of Trustees.
Silva was the first female board member to represent the South West Zone, according to Ogugu, who made the announcement at a press conference in Lagos.
Silva responded by expressing her enthusiasm and dedication to advancing the guild.
She said, "Thank you for the honor, this profession is one of the most interesting pillars in the performance industry and it is one that can galvanize this country to where it should be by way of telling our stories the best way we can.
"I pledge to do my very best to advance this industry."
Earlier, Emeka Rollas, National President of the AGN, who was recently re-elected in Benin City, rolled out his cabinet members who would pilot the guild's affairs with him.
He appointed Ifeoma Okeke as Chief of Staff, Kevin Uvo as National Task Force Chairman, Agility Onwurah as Chief Protocol Officer, Deyemi Okanlawon as Director, Planning, and Strategy, and other officers.
"The Actors Guild of Nigeria has been built on a strong leadership foundation since I was elected in November 2019, along with other indefatigable and dynamic executive members to sail the ship of the guild.
"I can confirm that in three years, we have toiled and worked tirelessly to grow the guild to an enviable position as we have been able to change the skewed perception about the guild to a more positive and purposeful one.
"I commend the effort and good works of those who served with me in the last dispensation,'' he said.
Rollas added that they contributed to the guild's growth through their great ideas, thoughts, and dedication to duty.
He also welcomed and congratulated the newly elected council members and assured them of his support, time, and resources in achieving the guild's vision of establishing and maintaining a first-rate guild.
Rollas stated that the underlying philosophy of his tenure would revolve around membership development, structural projects, particularly the AGN national secretariat in Abuja, training and capacity development, Youth programs, health education, and Award and Reward programs.
"I humbly request your support and guidance, which would be crucial in bringing about the positive change that we all desire.
"I see a resilient AGN with a great future, not only for Nollywood but one that would be a significant part of the transformational journey of our country in particular and continent in general.
"We are in the process of making the guild more supportive and beneficial to our members, the underlying philosophy of our tenure would be hinged on the followings.''
According to him, part of my objectives in the next three years is to evaluate and enhance the leadership structure and style of governance.
"I believe in teamwork and spirit of "oneness, so I have carefully selected some of the best brains in the guild to be part of a formidable think tank group of my kitchen cabinet," he said.
Meanwhile, Rollas hinted that as part of his plan in advancing the guild in the area of digital transformation, an official website had been created.
"I am glad to inform you that we have now successfully re-designed a very functional and comprehensive website for the guild; the website address is now www.actorsguildofnigeria.org.
"It has the facility of e-mail addresses that everybody can use to reach the executive members; we encourage members and non-members to make good use of this website.
"We will not fail in our oversight responsibilities to drive the process of ensuring that members become more efficient and are able to employ data analytics in most things we do."