Funnybone defends Joke Silva's choice to support Bola Tinubu for president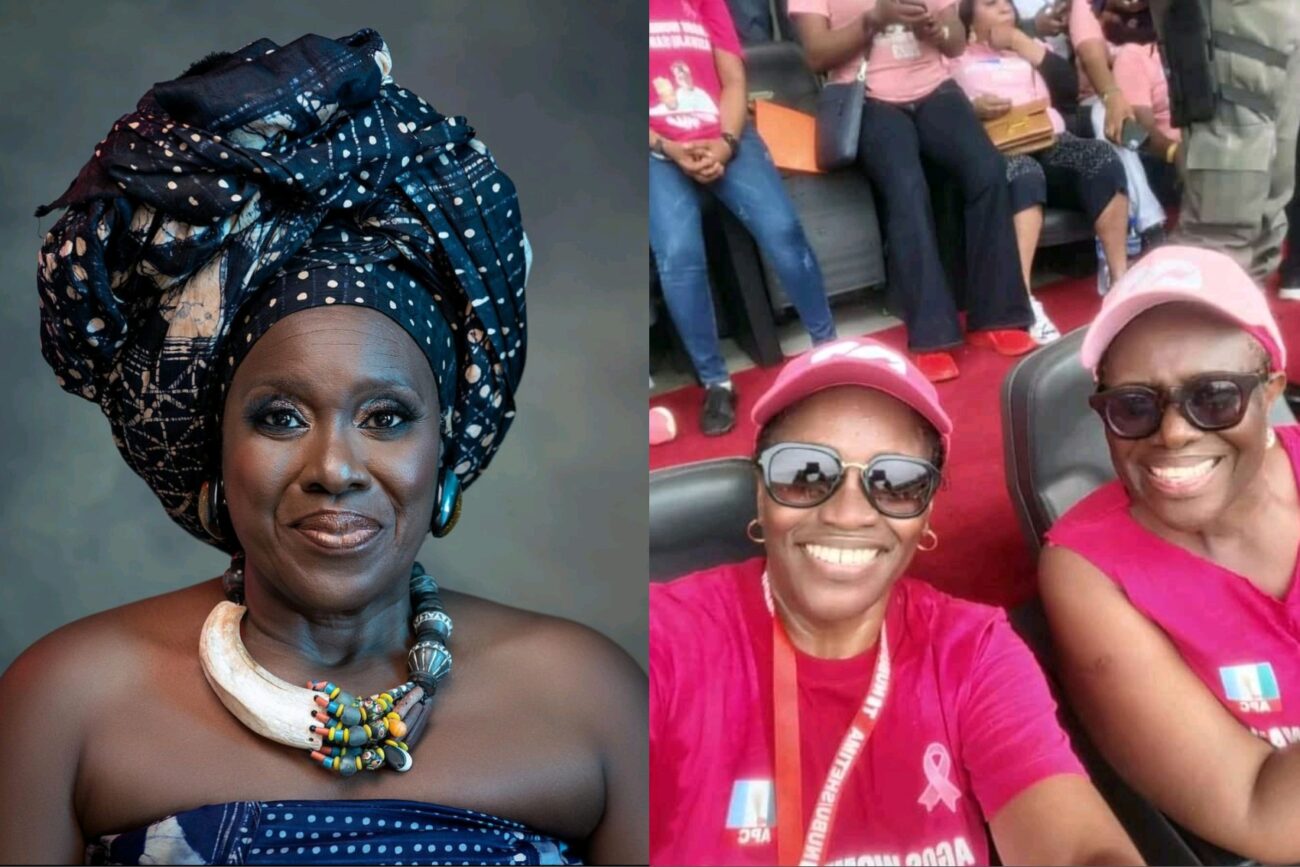 Veteran actress Joke Silva's decision to back All Progressive Congress (APC) presidential candidate Bola Tinubu has been defended by comedian Stanley Chibunna, also known as Funnybone.
Joke participated in the APC women's rally on Monday along with fellow actresses Foluke Daramola and Ibijoke Sanwo-Olu, the wife of Lagos State Governor Babajide Sanwo-Olu.
Videos of the women marching on the streets with banners, including professionals, market women, traders, and artists, have become popular online.
For the solidarity walk, the women congregated in their hundreds at Tinubu's Square on Lagos Island and other places throughout the state.
The rally, however, sparked reactions from Nigeria who blast the actress over her choice of candidate.
Defending the actress in comment section of a blog post on Instagram, Funnybone stated that Joke has a right to support whomever she wants and her choice should be respected.
"She has a right to support her candidate. Respect her choice," he wrote.