Nigerian music industry highly competitive-Ejyk Nwamba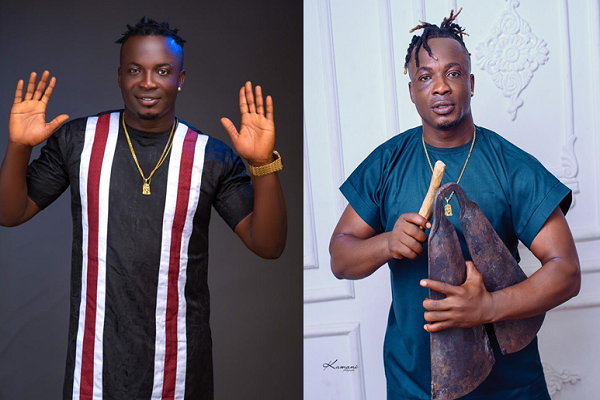 Fast rising singer, Ejike Obiano Benedict, a.k.a Ejyk Nwamba, has described Nigerian music industry as highly competitive and globally recognised.
The Ogene music crooner, whose sounds deploy Igbo musical instruments like the slit-drum, ogene, ichaka and others, is fasting gaining mainstream acceptance.
He did not arrive at this stage without some challenges.
In an interview, he said: "The challenge I faced at the beginning of my music career was getting people to accept my genre of music.
"When I started out, my genre wasn't widely recognised and accepted.
"Artistes before me were always seen as local and not given their due respect. I thank God that has changed.
"Finance was also a problem for me because I wasn't born into wealth. I had to build from the scratch without support or backing.
Nwamba, who hails from Anambra, also stated that being verified on the music streaming platform Audiomack was a boost for his music career.
"Growing my music to the point of being verified on Audiomack is a boost for my music career.
"I achieved the feat by making music people can 'vibe' to. My goal is to constantly create authentic danceable cultural tunes.
"Music started for me in church. I also recall that we started out performing at public functions like weddings."
The instrumentalist said he will like to collaborate with the likes of Burna Boy, Davido and Burna Boy.
"I will love to collaborate with Burna Boy, Davido, Duncan Mighty, Terry G and many more.
"These artistes are good at their craft and very authentic. They inspire me a great deal. It will be a great honour to work with them", he added.
Unlike his colleague, Ruger of Mavin Records who was a few months ago stunned after a female fan grabbed his manhood on stage, Nwamba said he had never had such an awkward experience.
He loves and values his fans regardless of their gender.
"I have never had issues with my female fans. Without my fans, I will not be where I am today I don't think I have had any weirdest experience with a female fan," he said.