Top Naija songs of 2023 so far; a music lover's pick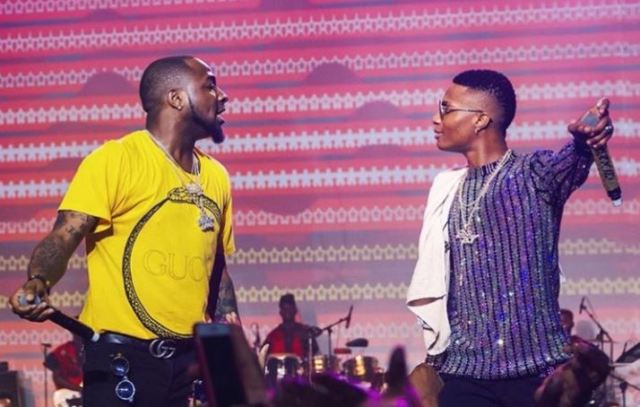 Nigeria is known for its diverse and vibrant music scene, with several artists releasing hit songs every year. The year 2023 has been no different, as some songs became instant hits and dominated the airwaves.
It only makes sense to evaluate the top Naija music that has connected with fans and kept us entertained over the past few months as we inch closer to the halfway point of 2023.
In this article, we will explore these songs in no particular order and the reasons why they have become fan favorites.
Common Person: We begin our list with "Common Person" by Burna Boy. This song speaks to the regular lad out there, it sought to connect and identify with the common man, which has become a recurrent theme in Burna Boy's music. The song's beat is upbeat, and the lyrics are impactful, reminding listeners of the significance of being happy while enjoying the simple things of life.
Calm Down: Another song that has gained massive popularity amongst Naija music lovers is "Calm Down" by Rema featuring Selena Gomez. This song has a funky and energetic beat that gets you up and dancing. The lyrics are catchy and relatable, especially to the youth, who have become a significant target audience of Nigerian music.
Over Dem: Despite being off the grid for a while, Davido's recent album, Timeless has a number of hits, but, for this article, we will go with, "Over Dem" which is one of the most popular and trending songs in Nigeria as of April 2023. This Davido song, "Over Dem," has garnered massive streams and download since it was released.
Davido's song "Over Dem" demonstrates the singer's extraordinary musical ability and undeniable talent.
Davido, one of Nigeria's most well-known and influential musicians, released his 17-track album "Timeless" with the lead single, "Davido – Over Dem."
Asiwaju: "Asiwaju" by Ruga is another song that has captured the hearts of many Naija fans. The song is soaring up the charts, thanks to its Afro-pop beat and energetic lyrics. "Asiwaju" is a feel-good song that encourages people to let go of their worries and just dance.
Who's Your Guy: A newer artist on the block who has captured the attention and admiration of Naija fans is Spyro. His hit song "Who's Your Guy" is a refreshing mix of Afrobeats and Afro-Pop. The song talks about friendship, and selflessness, and is a reminder to show up for your guys. It's no surprise that "Who's Your Guy" has resonated with fans, as its lyrics are relatable, inspiring, and have a feel-good vibe.
Kpe Paso: Another song on our list is "Kpe Paso" by Wande Coal x Olamide. This song has a hip-hop vibe with a Nigerian twist. The beat is intense and soft-paced, with Olamide's unique lyrical style that has made him a fan favorite over the years and Wande's magical tone.
Some other songs that have garnered millions of streams and downloads are as follows:
RTID: Rich Till I Die – Kizz Daniel
Soso – Omah Lay
Carry Me Go – Khaid and Boy Spyce
Stability – Ayarr Star
How Are You (My Friend) – Johnny Drille
Sweet Us – Timaya
In conclusion, Nigerian music has continued to grow in popularity over the years, and 2023 is no exception. The above songs stand out as fan favorites and continue to resonate with audiences across the country and beyond. The reasons why these songs resonate with listeners are varied, but ultimately it comes down to the fact that they are well-crafted and enjoyable to listen to. Whether it's the catchy beats, relatable lyrics, or infectious energy, these songs have captured the hearts of many.
It has become imperative to note that Nigerian music has become a force to be reckoned with globally, and we look forward to seeing what Nigerian artists have in store for us in the second half of the year; we can expect even more exciting and innovative music to come.