Again, Oba Adeyeye Ogunwusi declares Jesus as Lord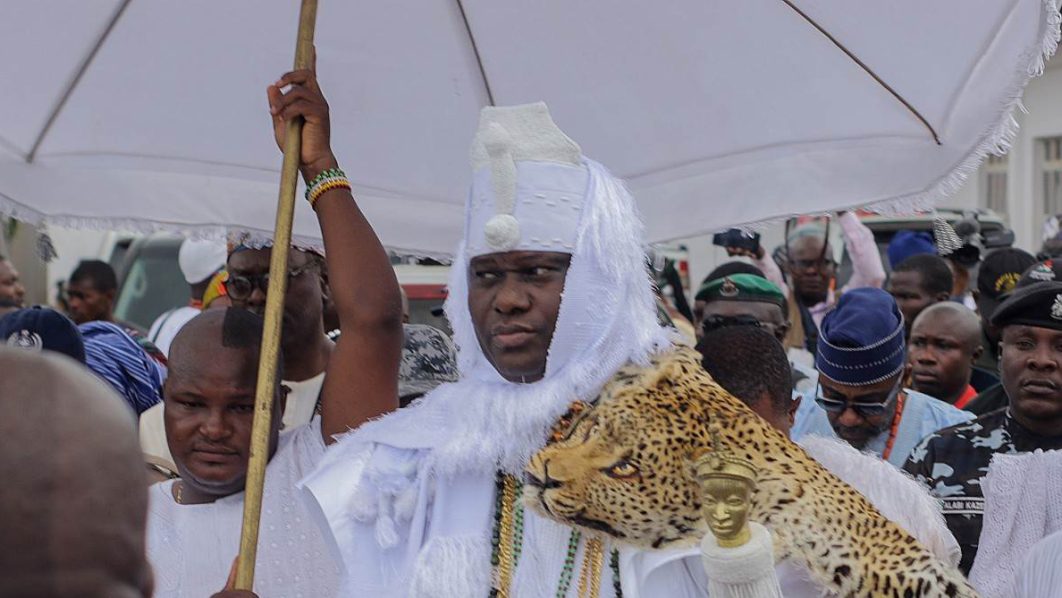 Oba Adeyeye Ogunwusi, the Ooni of Ife, has once more acknowledged Jesus Christ as the Lord of lords and saviour in times of need.
The declaration was made by the 48-year-old at the Christian Association of Nigeria's (CAN) New Year Prayer's grand finale on Saturday at Afewonro Park and Enuwa Square in Ile-Ife.
Oba Ogunwusi, who led various Christian songs of praise and worship during the service, emphasised that it is a good thing to constantly praise and appreciate Jesus Christ.
"When I look back, I observe that my life is full of God's wonders and miracles despite all challenges faced, but today, the Lord gave me victory over them all.
"I sat down here last year with a lot of tribulations and storms of life which I cannot explain, but to God be the Glory that my shame has turned to celebration.
"I observed where I started, hitherto, the Lord has helped me. it is clearly stated to me that the Lord is Alive. Fool is anyone that says there's no God," the traditional ruler stated.
He called on Christians to hold firmly unto Jesus Christ, adding "truly, He is the son of God and He is the one that lives with him (Ogunwusi) on the throne.
In 2016, the monarch made a comparable proclamation at a Redeemed Christian Church of God (RCCG) event in Washington, DC.
At a "Celebrate the Comforter" event hosted by Reverend Esther Ajayi of the Love of Christ Church in Canada in 2018, he also proclaimed Jesus to be Lord.
The monarch wed Prophetess Naomi Oluwaseyi in 2018, but the union disintegrated in 2021 after giving birth to a son.