Actress Uche Ogbodo Sends Message To Single Mums Days After Marriage To Younger Lover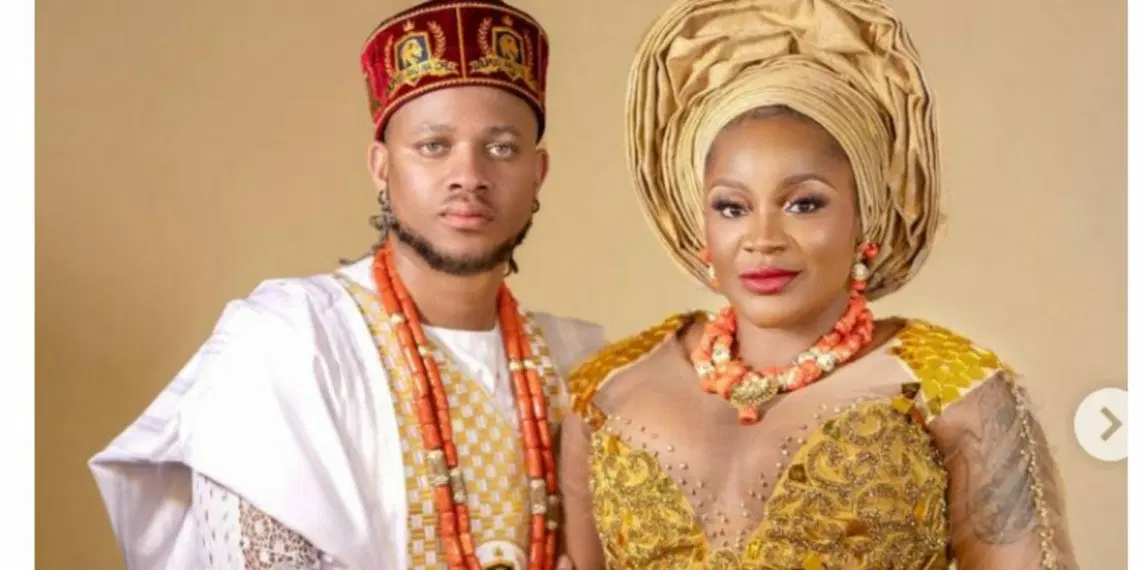 Nollywood actress Uche Ogbodo has urged mothers who are raising children on their own as she celebrates her traditional wedding to her younger lover, Bobby Maris.
Recall that Uche married her second baby's father in secret 8 years after her divorce from footballer Apo Arthur.
The actress, who was very pregnant at the time, asserted that the marriage was deceitful but would not go into further detail.
While SDK, a Nigerian blogger, revealed that the actress was dating a younger partner, Uche Ogbodo went on a social media tirade in 2021.
Later, the contentious actress made public her newfound love with Bobby Maris, a rising singer with whom she shares a daughter.
Uche Ogbodo boasted that everything was paid in full on her Instagram page on Saturday, January 7, 2023, while sharing moments from the traditional wedding.
She also encouraged single women and mothers not to give up hope because God's timing is always the best.
Uche stated that the right person will always find single mothers when they are not looking, and that they should work hard and forgive those who have hurt them.
She wrote:
Paid in full. Morning Motivation for my Single Ladies & Single Mothers gang who have given up hope ……. Gods Time is the Best , the right person is out there, he will find you when you ain't even searching …. Just be yourself, work hard on yourself and leave your heart Open, Forgive who hurt you , Always Pray , and believe you will be ok.