There was a time I didn't think I was pretty-Tems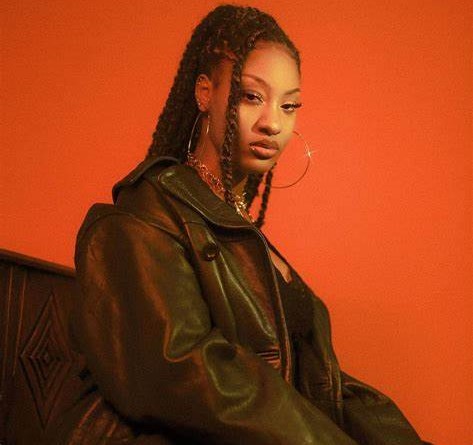 Popular singer, Temilade Openiyi better known as Tems has revealed that she didn't speak until she was three. The songstress who clinched the Best International Act at BET Awards made this known in an interview with GQ.
"I didn't speak until I was three .I was very quiet as a child. On Sundays, everyone attended the same church. "It was that type of community where everybody knew everyone. We were Temi and Tunji from down the street."
Going down memory lane, the gifted singer said there was a time she didn't see her voice as anything, she didn't think she was pretty.
"I didn't have any self-esteem. I didn't think I was pretty. I didn't even think of my voice as anything. I just thought, There are so many people that can sing, I'm not a model, I don't dance, but whatever chance I have, I'll take it. Even if I end up singing under a bridge somewhere, I'll be the best under-the-bridge singer ever."
Sharing her thoughts on love, Tems who has collaborated with the likes of Beyonce, Drake and Wizkid said :"For me to not turn it away, it must be solid. It must be somebody that is completely grounded. And not someone that distracts me, because love is not a distraction. Lust is – attraction is distracting, but love itself is enabling, encouraging. Love is something that fuels you to go harder."