Omojuwa weds lover in Lagos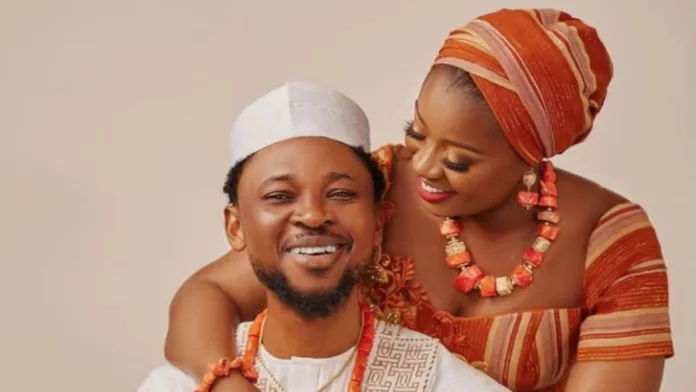 Social commentator Japhet Omojuwa has wedded his fiancée Demilade Odu in Lagos.
In front of friends and their families, the couple exchanged marriage vows on Saturday.
Among others, Seun Fakorede, the Oyo Commissioner for Youth and Sports, attended the event.
Omojuwa shared pre-wedding images on social media in the middle of September, along with a caption that depicted the celebration of life.
"Let's celebrate life and love 🖤. This is God's making, we are happy to share some of that joy with you. It's #Oluwademilade22 season, it's forever season," he said.
In April, the social media influencer used football terminology to announce his engagement to Odu. Before the year was out, he promised, they would get married.
He wrote at the time, "Here we go! Done deal. So, Q4 2021 I asked @demilade_odu to marry me. And Demi said, 'Yes.'
"Having activated that full transfer, we will be making moves to seal a lifetime deal before the World Cup. Get ready! We'll be counting on your support and prayers #Oluwademilade22."
The blogger, in another post, thanked all who have been supporting them and said he and Odu would be looking forward to hosting them.
"We'd love to thank all our friends and family who have supported us to this point. We are looking forward to hosting everyone soon. @demilade_odu says to thank everyone for the kind words too. The season is open for #Oluwademilade22," Omojuwa said.