I am not the first person to be second wife, Mercy Aigbe to critics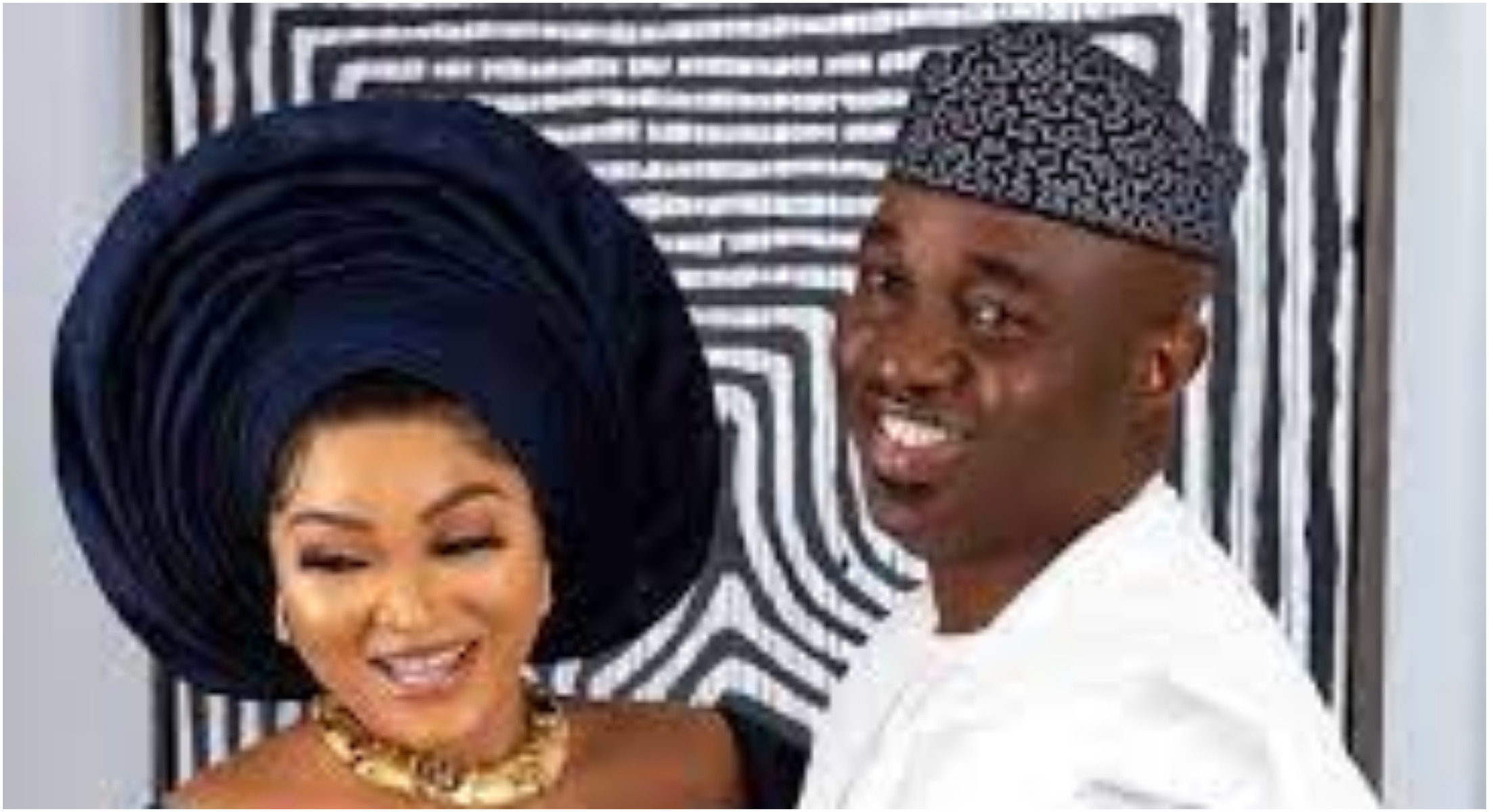 Popular actress, Mercy Aigbe, has pleaded with trolls to stop condemning her for being a second wife to movie marketer, Kazim Adeoti.
According to her, she made the choice to be a second wife and she was extremely happy about it.
In a recent interview with Media Hub Room, the ace actress warned critics to leave her alone so that she could enjoy her marriage in peace.
Pleading, she said, "Please, I just want to tell Nigerians. Please, I'm not the first person to be a second wife. It is my choice to be a second wife. And I'm happy with it. Please, everybody should just leave me alone. Let me just be happy.
"If you can be happy for me, be happy for me. If you're not happy for me, go and get busy.
"On a much more serious note, it is my choice. I'm happy. So just leave me to enjoy my marriage, please."
This is as the couple graced the front cover of the March 2022 issue of Media Room Hub magazine, marking the first time Adeoti opened up on their quiet marriage.
In the interview, Adeoti revealed that he and Mercy had been business partners for 10 years, and he had always noticed something special about her.
Adeoti said: "Mercy has always been a business partner and I've always seen something very special in her. The first thing that got me attracted to her is that she was very open and she was very truthful to me in the first transaction we had together—when I gave her some money to produce a movie, she had to return some money back to me after incurring the production expenses. This was something I never experienced before. Till today, no one has ever come back to return money to me because it was excess to demand. Mercy did that and I was wowed. I was impressed so I said to myself 'this is somebody I really need to keep up with in terms of business relationships. When she had a bad experience from her previous relationship, it was in the open, everybody saw it. When I heard about it initially, I was even advising her in the usual African way—admonishing her to be calm, to be patient that everything was going to be fine. I advised her not to leave her marriage and she was furious and asked if I were her sister, will I advise her to stay in an abusive marriage? When she asked that question, I just knew I had to step back"' he said.