Separation: Why I have been silent — Actor Damola Olatunji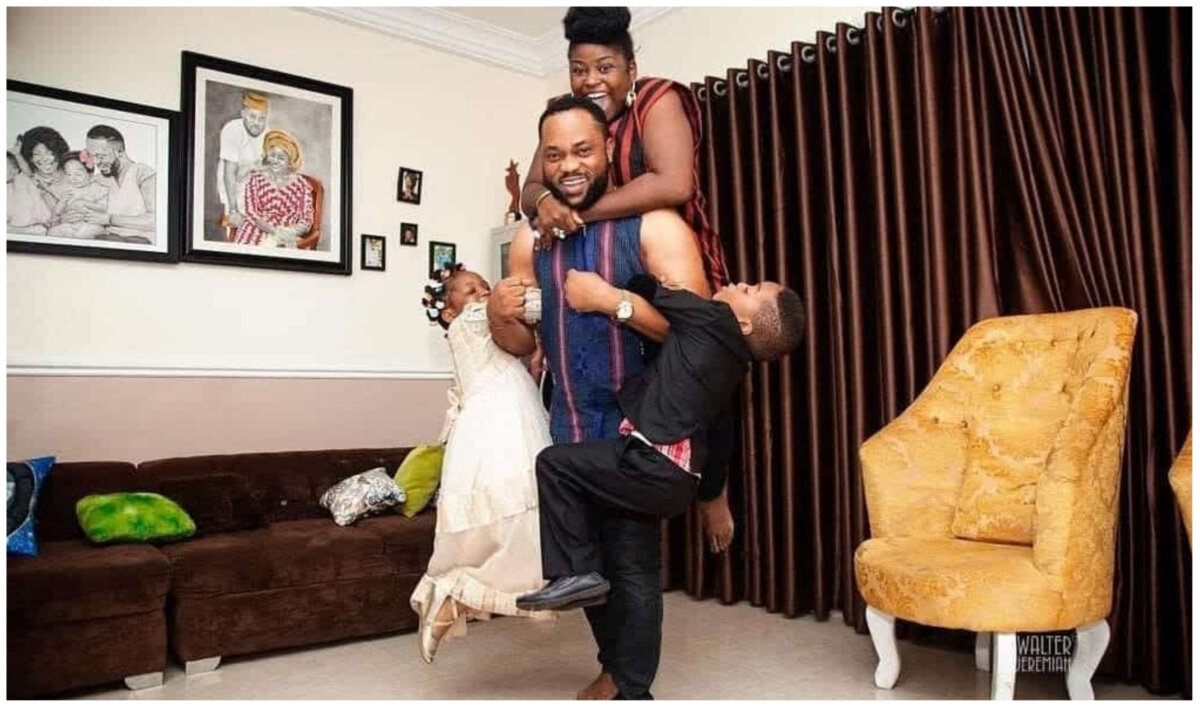 On Father's Day, actor Damola Olatunji celebrated with a throwback video of himself and his children on his Instagram account.
Despite his separation from Bukola Awoyemi, the mother of his children, he has chosen to remain silent out of respect for their privacy.
In May, Bukola Awoyemi announced their separation on Instagram, sharing a letter from her lawyers dated May 30th.
The letter urged the public to take note that "Bukola Awoyemi and Damola Olatunji are no longer an item. They have gone their separate ways and this is without any hard feelings or ill will."
It further said, "They have never been married to each other but are blessed with two lovely children (twins)."
However, on Sunday, Damola said his silence was motivated by his love and respect for his children.
"A father's tears and fears are unseen, his love is unexpressed, but his care and protection remains as a pillar of strength throughout the lives of his seeds," he wrote.
"Taiwo and Kehinde my silence is out of my love and respect for you. ❤️❤️❤️❤️HAPPY FATHER'S DAY !"