UNILAG student shot dead in Yaba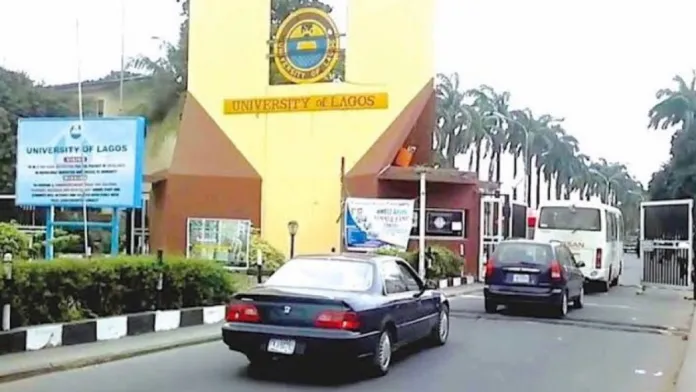 A student of the University of Lagos (UNILAG) identified simply as Adekunle has been killed by armed robbers at Harvey Road, Moore Road Junction in the Yaba area of the state.
It was gathered that Adekunle and his school mate identified simply as Opeyemi boarded a shuttle bus from Yaba to UNILAG on Saturday, June 3.
While in the vehicle, a man, who was hanging at the back of the bus, dispossessed Opeyemi of her iPhone 7 Plus.
Adekunle immediately went after the robber who jumped down from the bus and fled.
Realising that Adekunle was closing in on the suspect, it was learnt that one of the hoodlums suspected to be working with the fleeing suspect appeared from nowhere and shot the 23-year-old.
An eyewitness told PUNCH on Monday on the condition of anonymity that Adekunle was shot in the head.
The eyewitness said, "The incident happened on June 3 around 9pm. What happened was that someone shot the deceased at a close range on the left side of his head and he died on the spot. An ATM card found on him bears the name Adekunle.
"Later on, we gathered from a girl that gave her name was Opeyemi, who claimed to be a student of business administration, UNILAG, that she and the deceased, whom she knew as a student of UNILAG, boarded a shuttle bus from Yaba and were heading to UNILAG when she got dispossessed of her iPhone 7 Plus by a thief hanging at the back of the bus.
"She said the deceased attempted to help by pursuing the robber but in the process, another group of persons came out and one of them shot him at a close range on the left side of his head and he died on the spot."
Adekunle's corpse was later deposited at the morgue of the Mainland Hospital by the police.
Lagos police spokesman Benjamin Hundeyin said investigation to track down the suspects behind the attack had begun.
"The deceased was a UNILAG student. The suspects are being trailed for possible arrest and the Command has contacted the victim's relatives. The case has been transferred to the SCID, Panti, for discreet investigation," he said.
But the spokesperson for UNILAG Adejoke Alaga-Ibrahim declined to comment on the development.