"I'm getting tired of this whole thing" – Yul Edochie, Judy Austin engage in heated argument online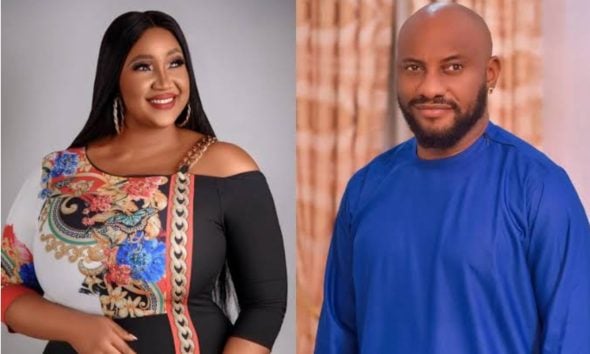 Yul Edochie, a well-known Nollywood actor, and his second wife, Judy Austin, got into a furious altercation that has people buzzing on the internet.
In a video that is currently circulating online, Yul expressed his disgust with Judy's recent behaviour and her dependence on her phone.
Judy can be seen in the video taking notes during their talk while Yul admonishes her to put down her phone and focus on them.
Judy replied that she was listening with her ears and that her phone had nothing to do with what was being said.
She told Yul to stop yelling at her because he was just venting his anger towards her for the collision of his car.
On Sunday, Yul shared the trending video on his Facebook page and expressed his frustration with Judy for not always listening to him.