Kannywood actress Rahama Sadau assures Tinubu, Shettima of support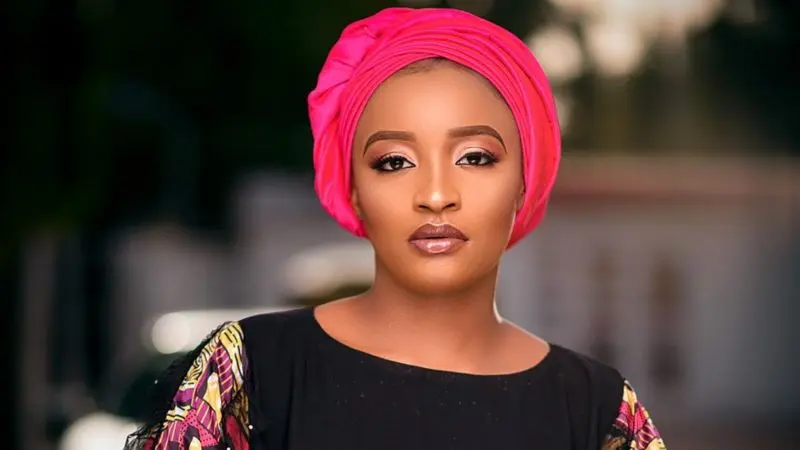 Rahama Sadau, a Kannywood actress, congratulated President Bola Tinubu and Vice President Kashim Shettima on their inauguration, noting that their emergence indicates that politics is shifting towards meritocracy and track record.
Rahama congratulated the new administration on social media on Monday, sharing photos of herself with Tinubu and Shettima.
She said, "A NEW DAWN!!!! My heartiest congratulations on your inauguration & swearing-in as the President and Vice President of the Federal Republic of Nigeria as you prepare to shoulder the responsibilities and challenges of the Nigerian most exalted office.
"Your administration may rest assured of our readiness and support towards maintaining the hope we sought to renew and concert our efforts in the cause of peace and the brotherhood of all Nigerians.
"Your emergence is a pointer that politics today is tilting towards meritocracy and track record. Your victory is a victory to all Nigerians irrespective of political affiliation. Accept this as my warmest congratulations.
"May this new administration be a vector for mass economic growth and mobility. Ameen."
Last year, the controversial actress denied having anything to do with Tinubu's presidential ambition after her name was included in the Tinubu/Shettima women campaign team.
She was named among Nollywood stars such as Mercy Johnson, Joke Silva, Faithia Williams, Toyin Adegbola, and Rose Odika.
Rahama said she was not informed before her name was included. The movie star was later pictured wearing a Tinubu-branded face cap.