How Bishop Daniel Oluwafeyiropo 'raped' assistant pastor in Lekki – Witness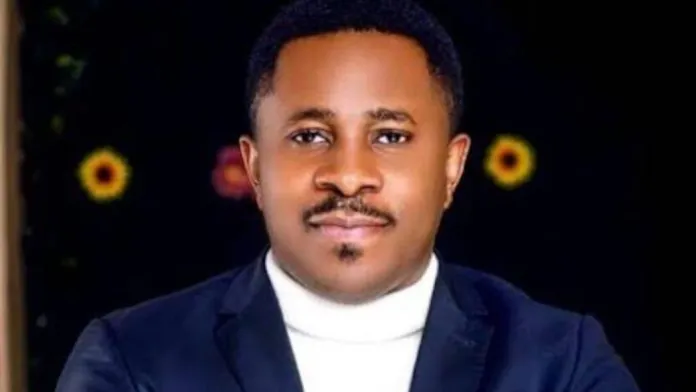 On Tuesday an assistant pastor at I Reign Christian Ministry told an Ikeja Sexual Offences and Domestic Violence Court that the church's founder Bishop Daniel Oluwafeyiropo raped her twice.
ER reports that Oluwafeyiropo is standing trial on an amended three-count charge bordering on rape and sexual assault, to which he pleaded not guilty.
According to reports, the 23-year-old assistant pastor (name withheld) testified for the prosecution.
Led in evidence by Lagos State counsel, Babajide Boye, she said she met the bishop on May 28, 2018, when her friend invited her to the church's programme in Ondo State.
According to her, she subsequently became a member of the church and rose to the position of assistant pastor.
She said that Pastor Boluwatishe Oladejo took over from Pastor Toyosi Bamise as the lead pastor at the time.
The witness told the court that the bishop raped her at his residence in Ikota Villa Estate, Lekki, Lagos State, on June 21, 2020.
The witness said: "I was listening to Pastor Chris' message when bishop came to the three-seater chair I was sitting on and told me to go naked.
"For the fear of what happened a day before, I went naked, and bishop locked the door, increased the volume of the television and went naked also.
"He pinned me to the chair and raped me. He was bigger than me."
The witness said that she appealed to the bishop to leave her but he did not.
"He threatened that I would run mad if I should tell anyone. So, I was in the guest room till the following day.
"On June 22, I sent a message to Pastor Boluwatishe and informed him that I had been raped," the alleged victim testified.
She also told the court that the bishop did not allow her to go out of the house after the first alleged rape.
"He sent the gateman anytime I needed anything. It was at this time that it was dawn on me that this man is a rapist.
"For my safety, I was acting stupid and acted as if I did not tell anyone.
"I was in the room when he came again and said he wanted to have sex but I refused.
"He was very angry. So, I told him I had tears from the previous sexual violation," she testified.
The witness said that, on June 23, 2020, the bishop also told her that he wanted to have sex with her.
"He said I should count it as a privilege that he had sex with me because many people would love to have sex with him.
"I told him I had someone I was dating. That same morning of June 23, he took off my dress and raped me again in the sitting room.
"He told me I would die if I should tell anyone. I bled a second time because of the forceful entry," she said.
She earlier told the court that on June 20 the bishop told her to take off her cloth but did not rape her.
"He said he wanted to know my loyalty and see If I had finally submitted to him.
"I told him I could do anything for him but sex. He tried kissing me but I stopped him; then, he slapped me.
"He ordered me to wear back my cloth, saying that I disappointed him," the witness said.
She said the clergyman took her to First City Hospital, Lekki for medical tests. According to her, the bishop told a doctor that she was raped by a friend.
Oluwafeyiropo is also alleged to have had sexual intercourse with one other person and sexually assaulted another, aged 19, by forcefully sucking her breasts.
Justice Ramon Oshodi adjourned the case until May 24 for cross-examination of the witness and continuation of trial.