Kenneth Okonkwo sends message to 'OBidients' as tribunal begins hearing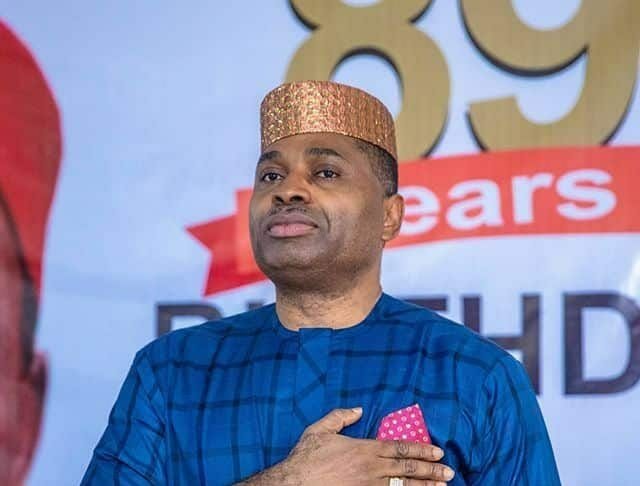 One of the spokespersons for the Obi-Datti Presidential Campaign Kenneth Okonkwo on Monday shared on social media photos of himself with senior lawyers representing Peter Obi at the presidential election petitions tribunal in Abuja.
He said Mr Obi's representatives in court are in high spirits.
"We have commenced the legal fireworks at the Tribunal. We that are representing His Excellency @peterobigregory are in high spirit relying on your prayers to succeed by the grace of God," he wrote.
Kenneth, an actor-turned-politician, added that Obi assembled a formidable team of lawyers.
"We have a formidable team of legal luminaries representing @peterobigregory. From left is the head of the team, Livy Uzoukwu SAN, Awa Lalu SAN, Benbella Anachebe SAN, Kenneth Okonkwo Esq and a host of other experienced lawyers. May God grant us the wisdom to recover the people's mandate," he wrote.
Kenneth holds a master's degree in international law and diplomacy from the University of Nigeria. He joined Labour Party in August 2022, months after resigning his membership from the All Progressive Congress (APC).
Meanwhile, the tribunal sitting at the Court of Appeal began pre-hearing at about 9:15 am on Monday with an opening remark by the presiding Justice Haruna Tsammani, who leads a five-man panel of Justices.
Other members of the panel include Justice Stephen Adah, Justice Misitura Bolaji-Yusuf, Justice Boloukuoromo Moses Ugo and Justice Abbah Mohammed.