Tiwa Savage nudes don't affect her value to kings – Charles Awuzie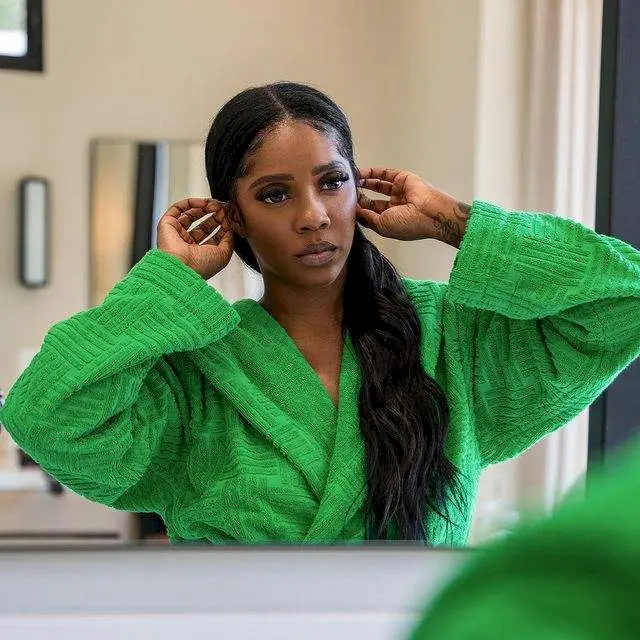 Charles Awuzie, a Nigerian cyber security expert based in South Africa, has responded to the British monarch's invitation to Tiwa Savage, a Grammy Award-winning Nigerian singer, to perform at King Charles III's historic coronation.
Awuzie asserted that the fact that other people could see her in her pants could not diminish her value to kings.
This was stated by the cyber security expert on Tuesday in a post on his verified Facebook page.
Recall that on May 6 at Westminster Abbey, King Charles III and Queen Consort Camilla will be formally crowned.
She became the first Nigerian performer to be invited to take part in a royal coronation ceremony abroad.
Awuzie, meanwhile, gave advice to people to stop caring about what other people think or say about them and to instead concentrate on creating value.
He wrote, "When they leaked her s£x tape, a lot of people thought it was her end. She has been blackmailed by those around her and recently was almost kidnapped.
"#TiwaSavage is Queen of afrobeats – your possession of her nudes doesn't affect her value to kings.
"The non-religious world does not judge petty scandals – it looks for value in your talent, skills and influence.
"Stop worrying about what people say or think about you – focus on building value.
"That same Tiwa whose s£x video is hiding in your phone is valued by Kings. You see her nudes, they see her greatness. Unfortunately, what you think about her doesn't change her value. What you think about me doesn't change my value and what anyone thinks about you, doesn't change your value. Just have value."