Cynthia Salawu opens up on breakthrough moment in career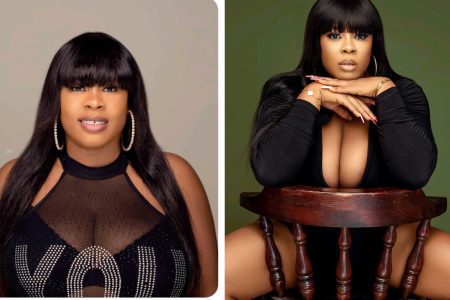 Cynthia Salawu, an actress and content creator, has stated that appearing in a skit as a sugar mummy gave her a big break in her career.
She told Saturday Beats about how she got started in skits. Recounting how she started, the beautiful actress said: "During the COVID-19 pandemic, I got bored after resigning from my job. So, I sent a message to a popular skit maker, Sydney Talker, telling him that I was interested in acting. He then gave me the opportunity to act as a sugar mummy in one of his skits. That was my first career breakthrough."
Salawu added that acting in Mr Macaroni's skit boosted her popularity even further. She said, "My fan base increased after I featured in a skit with Mr Macaroni. His platform actually helped me grow."
On If she gets discouraged when her contents don't get a lot of engagements, the light-skinned skit maker said, "Sometimes, I get discouraged when I don't get enough engagements and views on my content."
She also stated that she often got weird requests from some of her male fans. "I get a lot of messages from fans appreciating my acting and beauty. But, I don't allow things like that distract me. I am a very focused person. I get weird messages from guys. Some of them invite me over but I don't reply at all," she said.
On the skit makers she would love to with it, she said, "Mr Funny, aka Sabinus, is one skit maker I will love to work with. He inspires me and I love how committed he is to his craft."