Tiwa Savage confirms kidnap attempt at Lagos home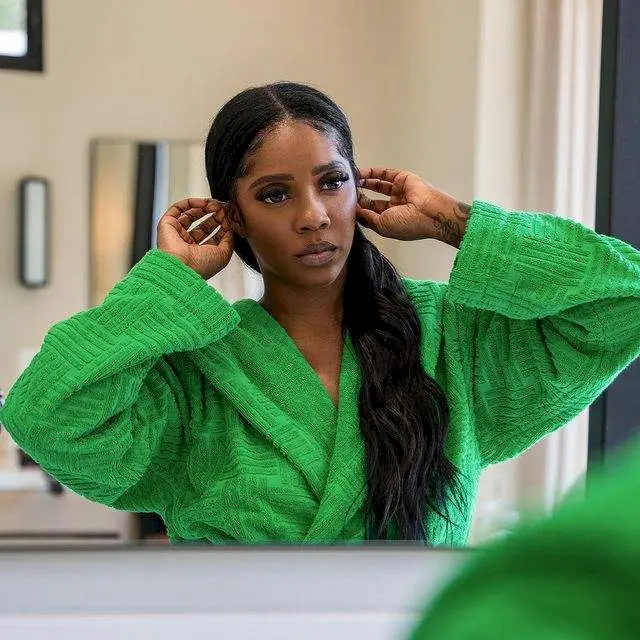 Singer Tiwa Savage has confirmed reports that there was an attempt to kidnap her.
Her management team Everything Savage Ltd said in a statement on Friday night that the alleged conspirators are in police custody.
The statement shared on Instagram by the musician said, "Following recent reports online, we can confirm that on Thursday 13th April 2023 there was a major security breach at the residence of musician Tiwa Savage.
"A number of suspects were caught and are currently being held under investigation at Alagbon Police Station, Ikoyi.
"Ms Savage and her family are safe and well."
Tiwa thanked all for their concern.
Blogger Kemi Olunloyo had earlier said the singer's new driver gave out information about her movement to his alleged co-conspirators.
She said the plan to kidnap Tiwa Savage was foiled on Thursday.
Her post reads: "Earlier today Thursday, April 13th, 2023, an attempt was made to KIDNAP Tiwa Savage in Lagos. A new domestic staff specifically a driver was passing information to his co-conspirators who have been trailing her as she left home for days.
"The guys have all been arrested with the help of vigilante-style private security and they were handed to police at CID Alagbon in Ikoyi. Celebrities be very careful and wary of your domestic staff at all times. Nigeria is very very dangerous these days.
"Don't post your children online or your home etc. Just post your WORK. Tiwa is OK and in seclusion. I haven't spoken with her and the police will brief the media soon."