Newborn baby rescued from pit toilet in Kano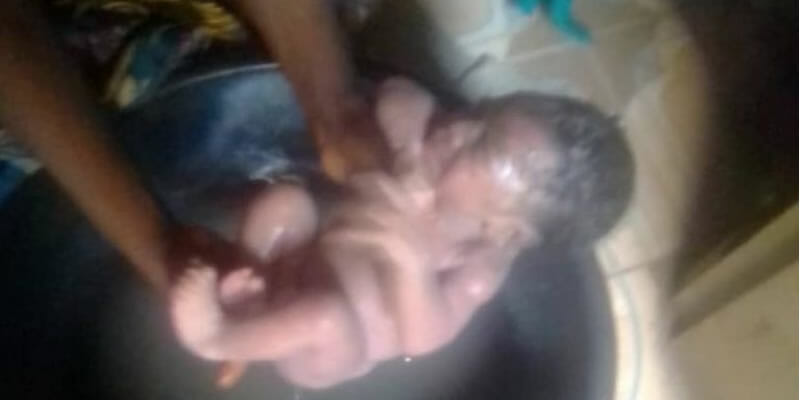 A newborn baby was rescued from a pit toilet in Gidan Kankara, Kano Municipal Local Government Area of the state.
The baby was rescued by Kano State Fire Service officers after being thrown into the pit toilet by an alleged mentally challenged mother, Hauwa Muhammad.
On Wednesday, February 15, 2023, a girl was discovered crying and screaming at the top of her lungs that her 25-year-old mother had thrown her sister into the pit.
Alhaji Saminu Abdullahi, the Public Relations Officer of the State Fire Service, confirmed the incident in a statement, saying that the service received a distress call from a member of its staff, Ibrahim Umar-Muhammad, around 10:49 a.m. and immediately dispatched a rescue team to the scene.
"Upon receiving the information, we quickly dispatched our rescue team and a vehicle to the scene at about 10:54 a.m.," he said.
Muhammed said that the mentally challenged mother, who also had another six-year-old daughter, gave birth to the newborn and dumped the baby in a latrine.
"Fortunately, the six-year-old daughter quickly raised an alarm on her mother's actions and with good efforts of neighbours and firemen, the baby was rescued alive."
He said the mother was handed over to her grandfather, Abubakar Umar-Usman of Sabon Titi quarters to take the newborn to hospital for medical attention.
He alleged that incident might have resulted from the suspicion that the newborn came out of wedlock.