Kate Henshaw and Chidi Mokeme stir reactions with their heartwarming reunion kiss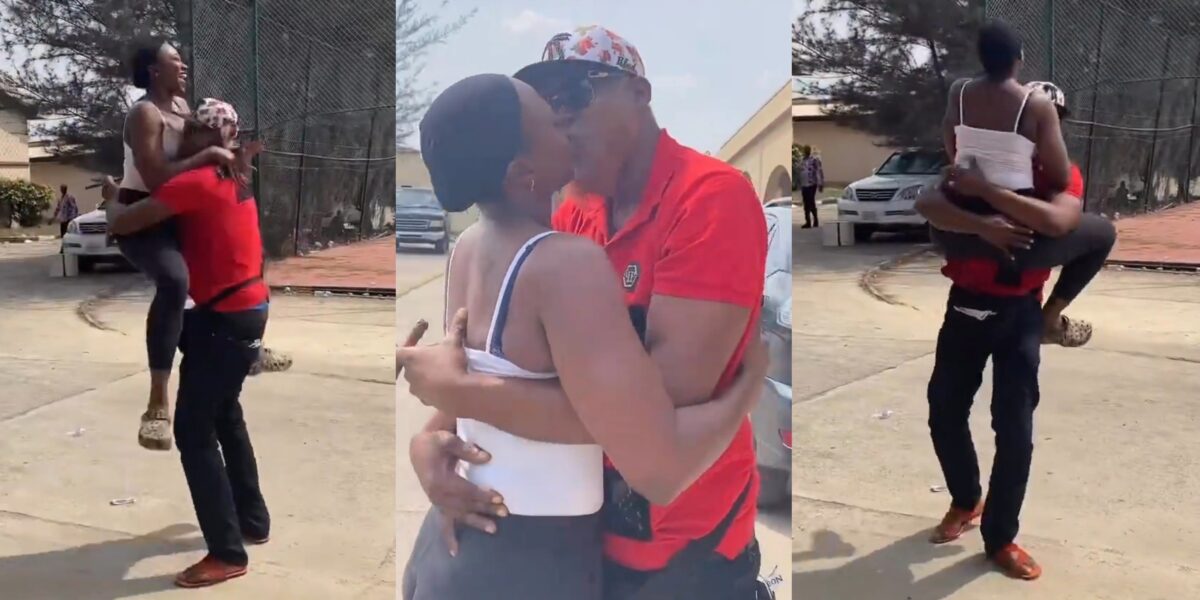 Nollywood actors Chidi Mokeme and Kate Henshaw stirred up the internet by sharing a kiss.
The actors, who are close friends, caused controversy after they shared a kiss on a movie set.
Chidi Mokeme shared the video on his Instagram page, where he revealed that he has known Kate Henshaw for more than 30 years, dating back to the days before Nollywood.
He claimed that he saw Kate Henshaw while on a filming location. Chidi Mokeme started hyping the fitness queen as she rushed to give him a hug because he was happy to see his longtime friend. Many were surprised when the best friends kissed to complete the hug.
Others disregarded it as they observed how they were copying the western cultist, while some raised an eyebrow.
Defending them, One Onyeka Chigbonwrote, "I'm like this with my friends o and it's nothing deep. In my family pecking is a normal greeting. We peck ourself our cousins sometimes friends. It's just a sign of love, nothing deep
One Zee know wrote, "They kiss in movies, so they can kiss as greeting na. But seriously, it's a form of greeting in modern world o
One Diva Gold wrote, "It's not deep
One Posheb wrote, "Na why Oyibo ppl mentality beta pass una own dis just friendly kiss nothing much
Kems stores wrote, "Friendly kiss…. nothing deep..
One Dharlu wrote, "They're in character
One Charisma Apparel wrote, "They care about each other
Not agreeing with others, One Neeta wrote, "All of you saying it's not deep. Until your boyfriend kisses his female friend like this or girlfriend kiss her male friend like this. Una go change mouth.