Skitmakers Ashmusy and Nons Miraj shade OAP Nedu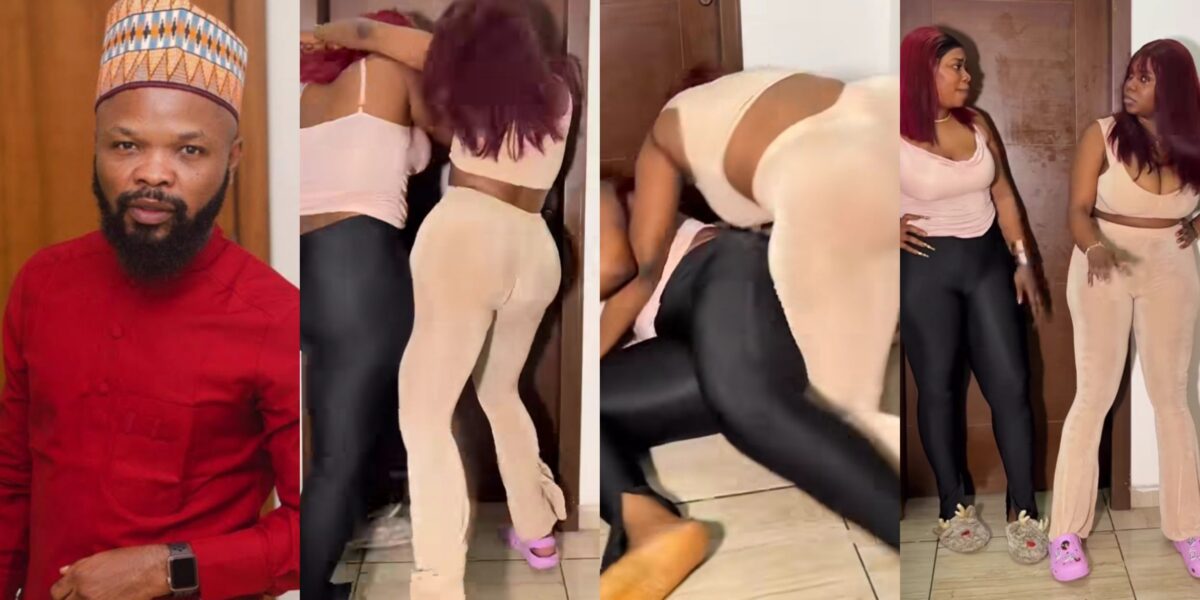 Popular Nigerian comedians Ashmusy and Nons Miraj have mocked media personality Nedu.
Since this week, the popular OAP has made headlines for allegedly walking in on two celebrities having a threesome with his wealthy friend.
On his podcast, Nedu revealed that he once witnessed two popular influencers having sex with his friend, though he did not reveal their names.
In response, Ashmusy and Nons Miraj performed a mockery skit in which they squabbled over the fact that one of them forgot to lock the door and Nedu worked in on them.
They captioned the video;
"Me and my friend fighting because we forgot to lock the door and Nedu caught us".
https://www.instagram.com/reel/CnkiK_ONlHC/?utm_source=ig_embed&ig_rid=116b5db8-8175-4504-a5e1-ee8fb9781e5b
Recall on Tuesday that Nedu had recounted how he met two influencers/ celebrities having threesome with his rich friend.
According to the OAP, the incident happened in Transcorp Hilton Hotel, Abuja, where he walked in on two famous influencers/celebrities having threesome with his rich friend.
Although, not mentioning names, Nedu hinted that the celebrities are former BBN housemates. According to him, his friend was paid a BBN housemate 3million naira to talk with him and gave her $15,000 after sleeping with her.
He stated that the celebrities expect him to give silence and he respect them enough not to give away their identity.
Nedu disclosed this as he and actor, Kunle Remi pointed out how many celebrities are making money through immoral or illicit ways.