Uche Ogbodo and younger lover, Bobby Maris set to wed traditionally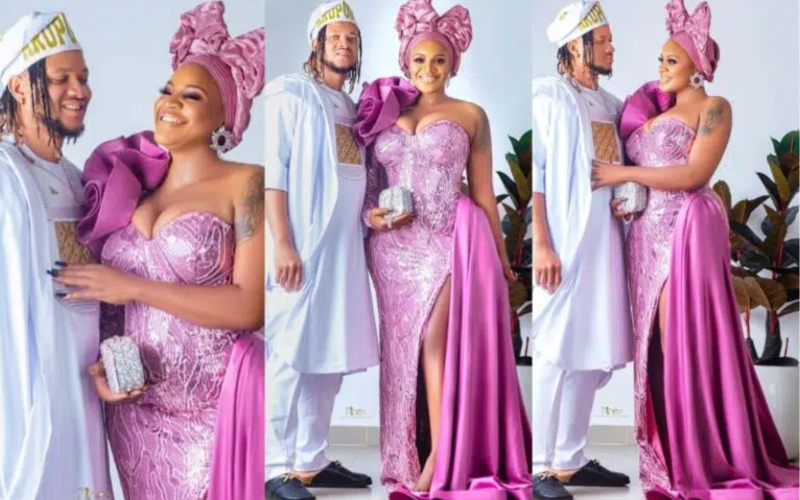 Uche Ogbodo, a well-known Nollywood actress, and Bobby Maris, her younger lover, are prepared for their traditional wedding, which will take place today, January 5, 2023, in Uche's native Imo State.
According to rumors, Uche Ogbodo is concealing the event from the public because she had previously lied about being legally wed to the father of her second daughter.
Ogbodo, a stunning mother of two, was once wed to footballer Apo Arthur; the couple had a daughter before things soured.
She eventually fell in love again, this time with Bobby Maris, a rising artist, and the two of them have a daughter.
The 43-year-old fell in love with Bobby Maris, a man half his age (in his late 20s), last year, and the two later welcomed a child together.
The actress gushed about her younger lover on social media while posting beautiful pictures of them dressed elegantly.