If my husband messes up our family that's his cross – Actress Uche Ogbodo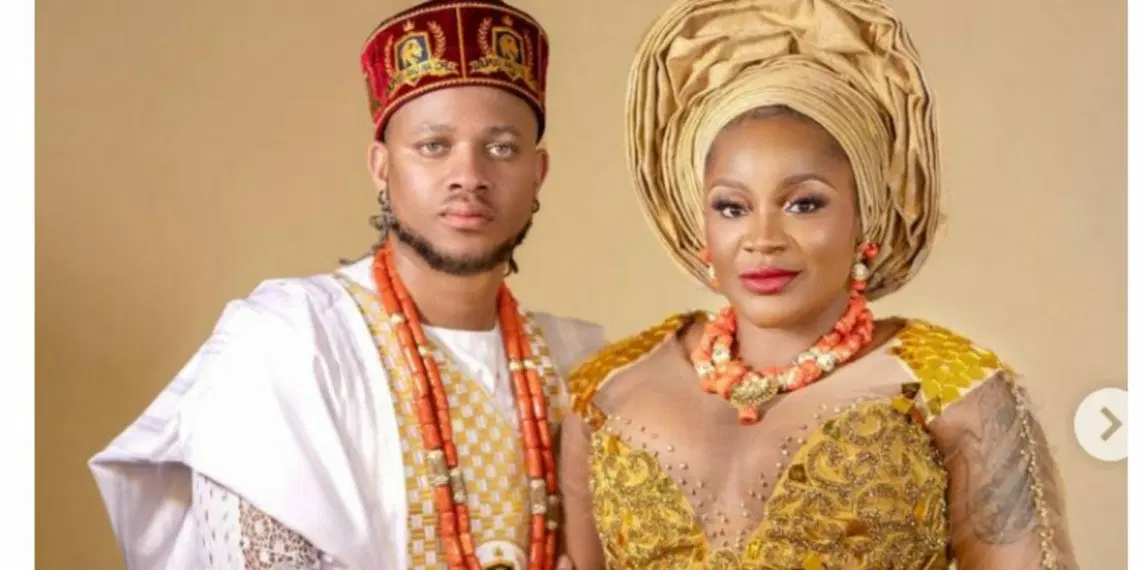 Uche Ogbodo, a well-known Nigerian actress, has declared that she is unconcerned if her husband, Boby Maris, chooses to engage in extramarital affairs or wed a second spouse.
This was stated by Uche Ogbodo on her Instagram page in response to criticism from a follower named @ezinnaya_onuoha who accused her of constantly befriending husband-stealers.
In a post that included a photo of her husband, the actress had on Tuesday declared her unending love for him.
She wrote: "My Ride and Ride, My Endless Journey, I will walk a Thousand Miles just to behold your sweet handsome face and piercing eyes. I Love you Stupidly Nkem @bobbymaris."
Taking to the celebrity's comment section to react to the post, a fan @ezinnaya_onuoha tackled her for supporting side chicks and asked her to imagine her husband getting another woman.
@ezinnaya_onuoha wrote: "Uche Ogbodo you see how you are happy with your husband, no issues nothing, nothing, imagine that another woman comes in between your family. Then you will be crying and unhappy. Stop supporting side chicks. All your friends that are husband snatchers that you are supporting some people are watching u, don't be too surprised to be one of them."
Responding to the user, Uche wrote: "@ezinnaya_onuoha get out from here Abeg, Support what side chick? If my husband decides to mess up his family that will be his cross to bear my dear. All men to their own."
This is not the first time Uche Ogbodo has been attacked on social media for associating with Yul Edochie's second wife, Judy Austin and Rosy Meurer, hence.