PHOTOS: James Brown returns to women's clothing weeks after repackaging as man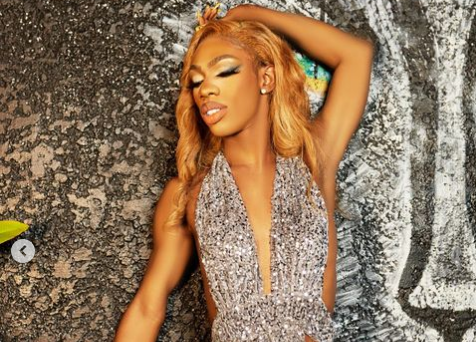 Weeks after rebranding himself as a man, crossdresser James Brown has begun dressing as a woman once more.
In October, the 23-year-old generated discussion on social media after posting images of himself dressed as a man.
James also changed his title from "prince of Africa" to "princess of Africa."
Days after the sex tape went viral, the crossdresser switched, and he has since been promoting masculine clothing for a specific clothing company.
In one of the photos he posted on Instagram, James introduced himself and the prince of Africa.
In another photo, James Brown asked: "Now that i have granted ur biggest wishes of u all wanting me to become a man…. How do y'all feel??"
However, in an Instagram post on Tuesday, the crossdresser posted photos of himself dressed as a woman, announcing his return as the 'princess of Africa.'
He wrote: "Who miss the princess of Africa because she is back bitches from my holiday."
See photos below: