Femi Adebayo reacts to comparison with Odunlade Adekola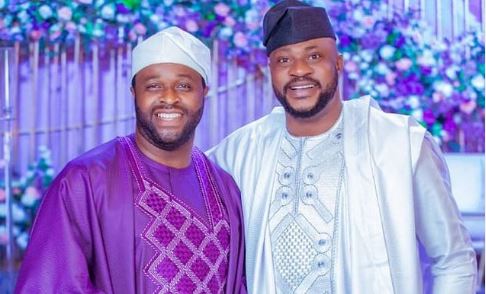 Actor Femi Adebayo responded to a comparison to Odunlade Adekola, another actor.
A Twitter user identified as Zai'tuns posted photos of the actors on the platform, asking who the greatest actor of all time is.
"Let's settle this once and for all. Who is the GOAT? Retweet for Odunlade, like for Femi Adebayo," the user wrote.
Reacting to the comparison, Femi retweeted the post, saying that he and Odunlade are great.
"We are both GOAT," he wrote.
The Yoruba movie stars share a close friendship offline and on social media.
Aside from starring together in multiple films, Femi and Odunlade share the same birthday.
The comic actors acted together in Femi Adebayo's King of Thieves.