Nkechi Blessing reacts to backlash over sex toy souvenirs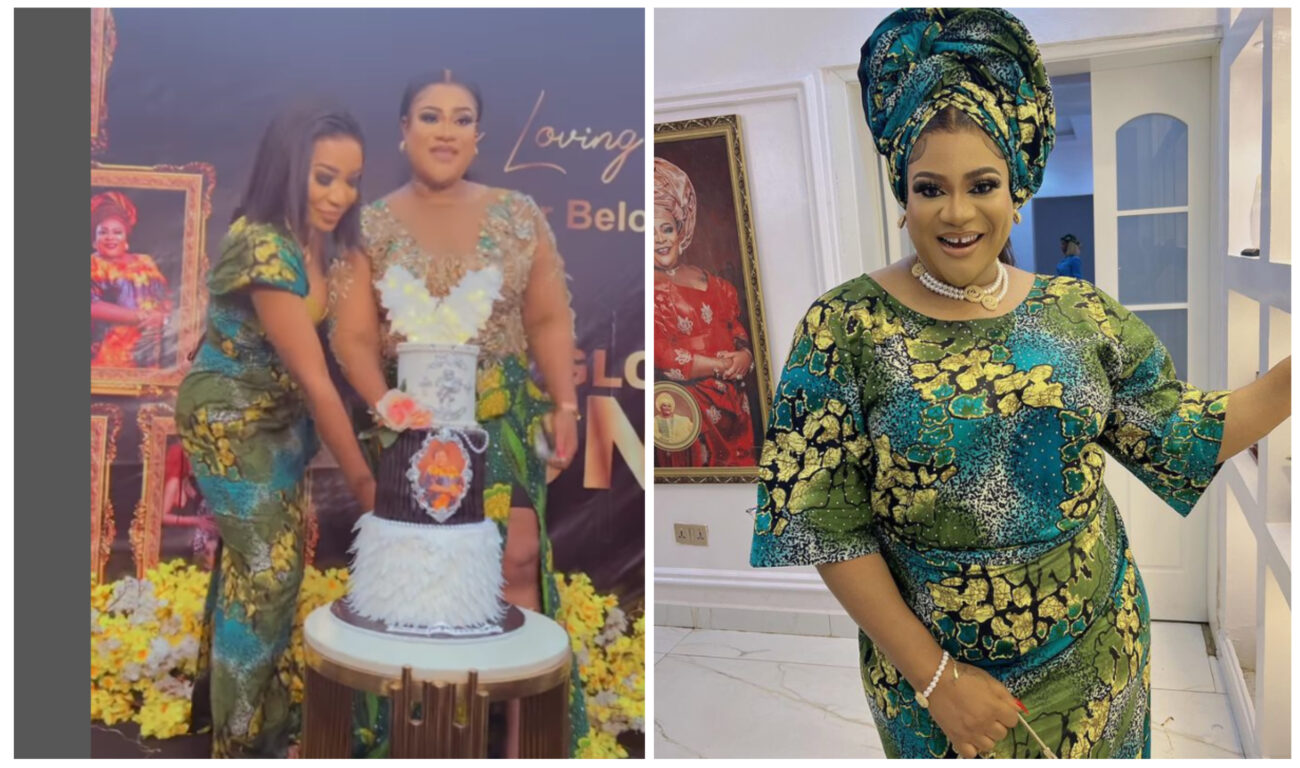 Nkechi Blessing, a Nollywood actress, has responded to critics' outrage over the sharing of dildos at her mother's memorial party.
After handing out the sex toys at the party she threw to mark her mother's passing's first anniversary, the 33-year-old drew criticism.
"I am not trying to say men are scum because I have a man but you sometimes need to help yourself for when you don't have a man, this is my souvenir for the single ladies here, to help yourself," Nkechi said while giving out the sex toys.
However, many criticised the actress for her behaviour, calling it "disrespectful" and "shameful".
The controversial actress addressed the backlash in a tweet on Monday, calling those who were criticising her liars.
"Why is everyone attacking me… y'all are hypocrites. Good morning lovelies," she wrote.
Nkechi added that some of those who criticise her online don't take care of their parents, in contrast to her, who made sure her mother was taken care of before she passed away.
She said: "Even people wey don forget their parents wey never die sef dey talk. Everyone around me knows I don't joke with my family."
She went on to say that the cake and celebration was for her late mother's posthumous birthday and that no one deserves any explanation from her because they were not there when she suffered with her family.
"25th was my mother's birthday hence the cake and a little party to host a few friends. Not like you all deserve any explanations on I choose to do with my own life. Cus when we dey suffer/hungry I no see any of una, so make all of una try rest", she added.