Korra Obidi accuses ex-husband of neglecting daughter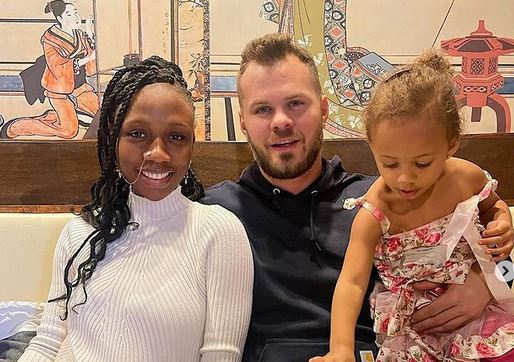 After their daughter June was hurt, dancer Korra Obidi accused her ex-husband Justin Dean of neglect.
In a recent Facebook live session, the 27-year-old said their daughter was expelled from school as a result of the injury.
Additionally, she made fun of Justin Dean, who was in charge of caring for her daughter June.
"God knows if it was under my care that this girl had a brain injury one that is enough to turn her away from school, it will just cement all their accusations. Next time before you use my children to advertise bonnet make sure you check them first," Korra said.
Korra and Justin Dean made headlines in March when the latter announced they are getting a divorce one week after they welcomed their second child.
According to Korra, the drama with her ex-husband started before she became famous on social media and got worse when she started making money online.