Nosa Rex in alleged sugar mummy scandal for splashing millions on SUV, mansion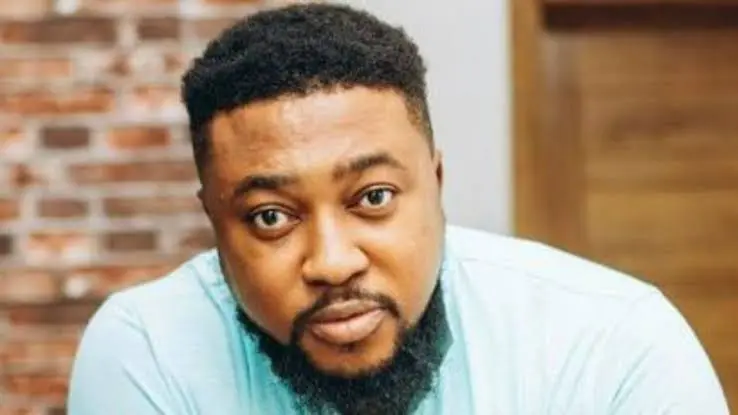 Nosa Rex Okunzuwa, a well-known Nollywood actor who recently spent millions on a brand-new SUV just days after purchasing a multimillion-naira mansion, has raised questions about the origin of his sudden wealth, which some have linked to sugar mummies.
Just a few days after purchasing a brand-new mansion in the centre of Lagos and making the full payment, Nosa Rex bought himself a brand-new Lexus SUV to honour his achievements in the industry.
"We paid in full!!! Thank you, Jesus! What God can not do, does not exist," Nosa Rex's wife announced on social media after they marked their 7th wedding anniversary on August 22, 2022.
There have been conflicting reactions to the various acquisitions as some fans have speculated that the married father of three is likely receiving payment from wealthy sugar mummies and isn't just an actor.
Nosa Rex, a father of three, revealed on his Instagram page that his wife had put up with his vices. He also showered praises on her for always being there for him.
"Na wa o. I wonder which woman is funding this lifestyle. Because it's not a movie that will give this much money to buy this. Tell us the woman that funded this. Stop misleading young men" one Evelyn reacted on Instagram.
Some other fans also noted that if such a lifestyle was displayed by a female actor, many would have opined that she has some sugar daddies footing her bills.
One Mr Iyke wrote "Imagine how partial and bais we could be in rating people's success…If it's a Female Nollywood actress that bought a house and an automobile, I'm sure people will attribute their success to one Sugar daddy or Chairman somewhere. Now it's a male and all I'm seeing is congratulations. Please let's stop making it look like women have no destiny or successful values in Nigeria. Women are built to be the successful the same way men were built to."