Chioma Akpotha, Uche Jombo 'fight' in Dubai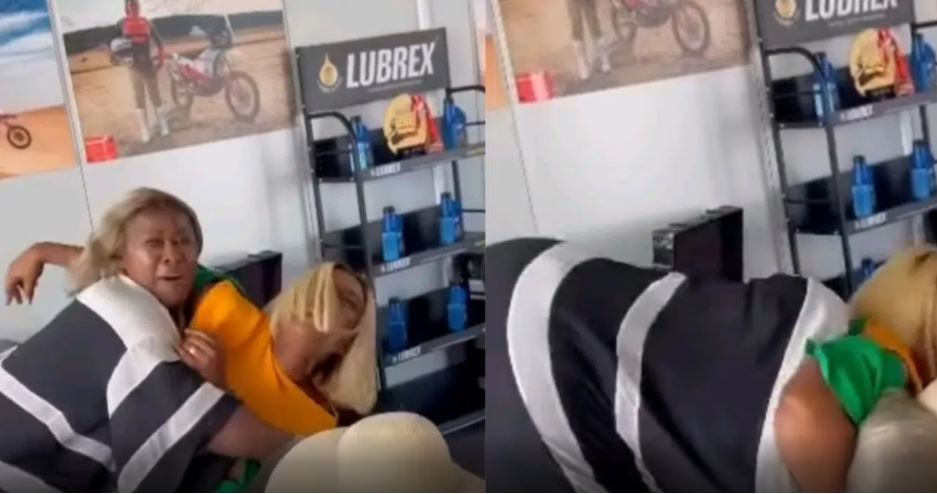 Chioma Akpotha and her friend Uche Jombo got into a playful fight in Dubai.
On Monday night, Chioma, who is currently on vacation in Dubai with Uche, Omoni Oboli, and Ufuoma McDermott, shared a video of the fight scene with Uche on Instagram.
Uche was seen on top of Chioma, threatening to beat and sit on her while the latter begged her.
"I will break your head, I will sit on you, oya talk again," Uche said as Omoni and Ufuoma captured the fight.
"I no talk again," a defeated Chioma replied.
Captioning the video, Chioma wrote: " See ehn, in this my life, I HATE INJUSTICE !!! Who will fight for me now? OMONI OBOLI finally sent UCHE after me despite professing her undying love. There's a new phrase in town o " I will send UCHE to sit on you "! Meanwhile, the one wearing pink wants to block camera with here #Overloading."
Chioma and Uche often joke around on Instagram.
Because of their close relationship, the two, along with Ufuoma and Omoni, are known as the 'Fantastic Four.'
On Instagram, the Wives on Strike stars have been posting videos and photos from their trip to Dubai.