I'm not your mate in this industry, Madam Saje calls out Fali Werepe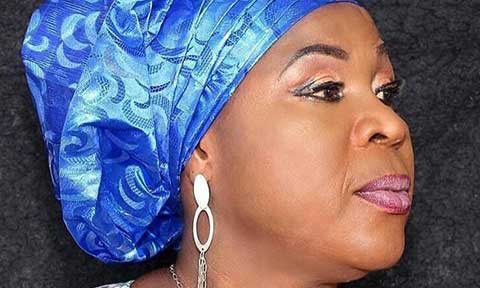 Last week, Yoruba actress Fausat Balogun, also known as Madam Saje, tackled her colleague Modupe Johnson, also known as Fali Werepe, at Yinka's Quadri's birthday party.
In a video posted to Instagram on Monday, Fausat could be seen throwing shades at the actress after Modupe responded to the former's birthday speech.
The drama began when Madam Saje made a brief speech about the celebrant Yinka. The actress stated that she has worked in the film industry for more than 50 years with Yinka.
Modupe's response to her statement was an immediate "ahhh" from him.
Madam Saje reacted angrily to her colleague's response and called Fali out, asserting that she had been working in the field for a very long time prior to Fali's entry.
"Fali, I am not your mate in the industry, let's say it in public, I don't talk too much, I am your oga," Fausat said in Yoruba.
Fali clarified during her own speech that she has no ill will toward Madam Saje and that she had only reacted to what she perceived to be an exaggeration made by Saje. She further stated that contrary to Saje's claim, they have not been in the business for 50 years.
"When she said she has been with Yinka for over 50 years, I shouted 'ahh' and I am not the only one who shouted. People know when we started filming but we haven't been in the industry for 50 years. I and Abeni are friends and we can't fight but we haven't been in the industry for 50 years," Fali replied.