Usyk offers to help Anthony Joshua ahead of Tyson Fury bout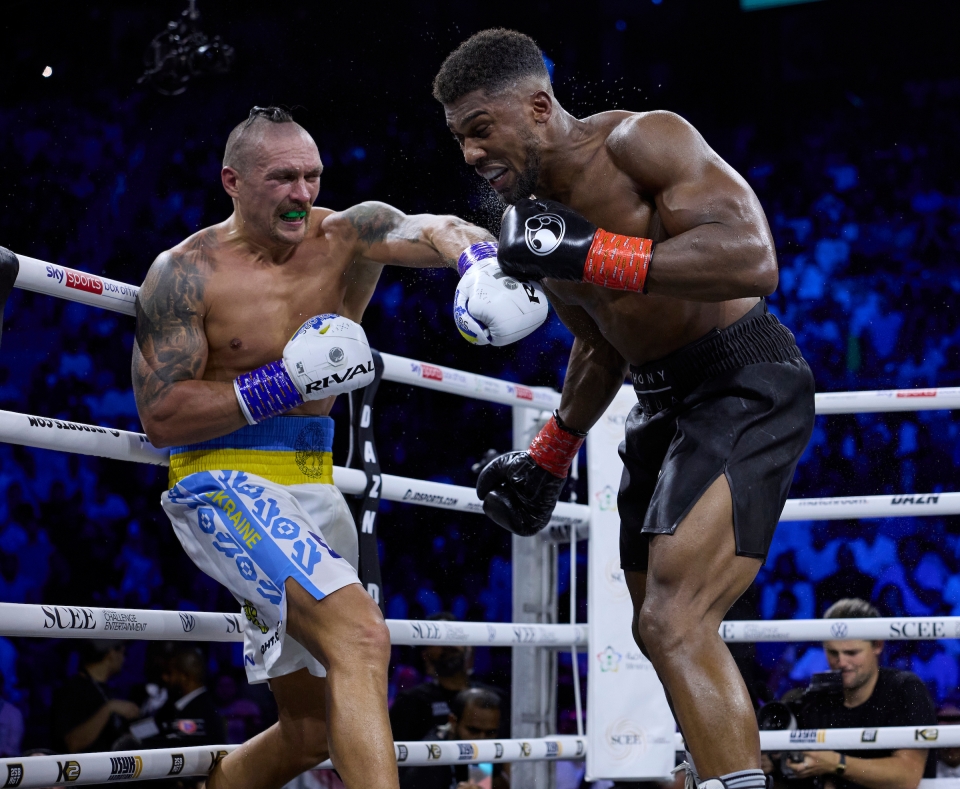 In an all-British heavyweight match scheduled for December, Anthony Joshua is expected to face WBC heavyweight champion Tyson Fury. A former foe, Oleksandr Usyk, has offered to assist Joshua in preparing for the fight.
The fight is anticipated to happen at the end of the year, and unbeaten Fury is expected to enter the contest as the clear favourite to defeat his longtime rival.
Usyk, who is the WBA, WBO, IBO, and IBF champion, made an early service offer to Joshua by stating that he will be available to help with training if necessary between now and the beginning of December.
Usyk said, according to Boxing Scene, "I will go to his camp and help him if he needs me to."He is not 40 years old, he is 33, so he should keep working.
"Anthony, don't stop. I understand that he wanted to win against me, but Anthony can't give up. He must go forward."
However, Egis Klimas, the manager of Usyk, made fun of Fury for 'running' away from their undisputed heavyweight match. Despite reports that an all-star fight with Usyk could be arranged in the near future, Fury has been trying to entice Anthony Joshua into fighting him in a long-awaited British grudge match in recent days.