PHOTOS: Regina Daniels and hubby host Emir of Kano, Dein of Agbor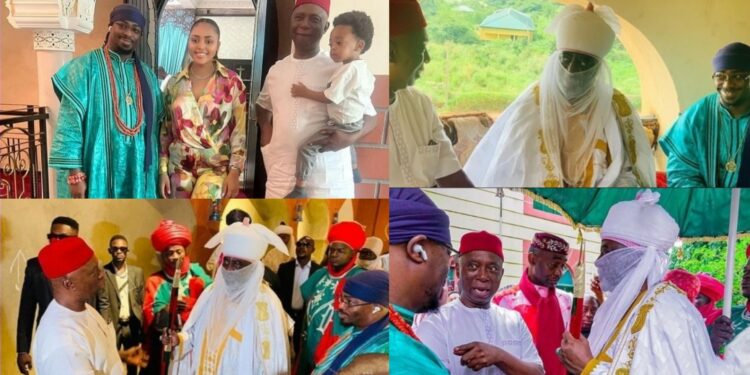 The Emir of Kano, Alhaji Aminu Ado Bayero, and Dein of Agbor, Benjamin Ikenchukwu Keagborekuzi, were recently guests of Ned Nwoko, a well-known Nigerian businessman, politician, and husband of Nollywood actress Regina Daniels, at his mansion in Delta State.
Ned posted pictures of two traditional monarchs and their entourage at his mansion on his official Instagram page.
The Billionaire can be seen sporting a red cap and a white kaftan. The pictures also included his wife.
Ned Nwoko added the caption, "With so much pleasure we hosted the Emir of Kano and The Dein of Agbor in Mount Ned Idumuje Ugboko."

In his opening remarks to Newsmen, Prince Nwoko thanked the Emir of Kano for the royal visit.
As a proud son of Anioma, Nwoko praised the Dein of Agbor for always being by his side and helping him make the right choices.
He vowed to never fail the traditional institution in their joint effort to create a new Nigeria that would be advantageous to both the present and future generations.
SEE PHOTOS BELOW