How Don Jazzy signed me to Mavin Records- Bayanni shares life-changing story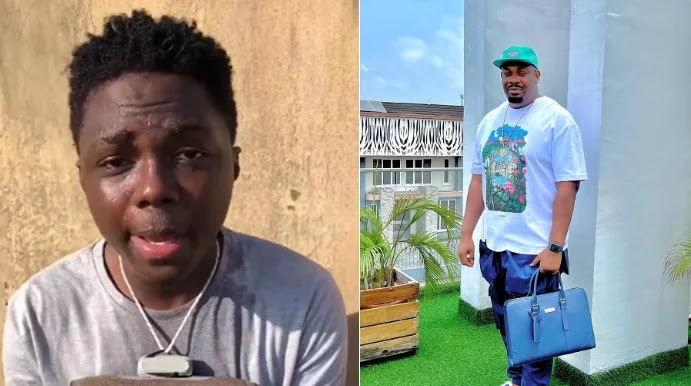 As evidenced by Bayanni, the most recent act signed to Don Jazzy's Mavin Records, social media does assist in establishing connections between upcoming artists and music industry behemoths.
Tuesday, August 23, saw the public debut of Bayanni, whose EP was set to go on sale at midnight.
According to the Mavin label boss, who is known for signing young artists and helping them realise their dreams, Bayanni has experienced a number of pivotal moments and is prepared.
Don Jazzy wrote on his social media pages to announce the new signee:
It's that time again when we bring to you another young talent from the Mavin Academy. Meet BAYANNI. He has gone through series of defining moments and is ready to be unveiled to the world. Pls Welcome @itsbayanni , the newest MAVIN. MavinActivated #BAYANNI."
Bayanni decided to share a portion of the conversation on his Instagram page, stating that while he had been releasing freestyles since 2016, a message from Don Jazzy in 2019 completely changed his life.
Don Jazzy entered his DM, said hello to him in French, said he liked some of the information on his page, and then decided to talk to him.
Immediately, a delighted Bayanni responded, and this one exchange appeared to improve his life.
In his words;
"Lonely nights, dark mornings, waiting for the sun to shine on me while posting my freestyles back in 2016.
Then I got a DM in 2019 from someone I respect so much, till date it still feels like a dream …but don't wake me…
@donjazzy thank you for giving this young boy a life changing opportunity. My immense gratitude to @tegamavin @rimouuune and everyone on the Mavin team.
Sit back, relax and enjoy as I take you on this journey. I'm ready, ARE YOU???"
See below: