"I am sorry for the dragging and all"- Grace Jimoh, Yomi Fabiyi's babymama apologizes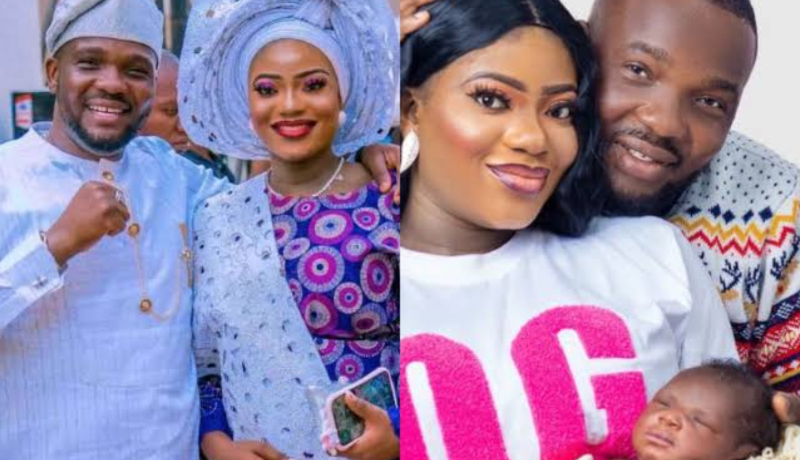 The controversial actor Yomi Fabiyi's babymama, Grace Jimoh, has apologized and suggested that they have a friendly connection.
Recall that the mother of one was previously accusing her ex-lover of a great deal of things. She also details the very cruel things he allegedly did to her.
She recalled how Yomi had convinced her during their romantic relationship to sell off her belongings.
She said:
"I had to travel to Imo so everything can be calm and so I can have people around which you messaged and ask if have moved to Imo, but I told you no, that I went go Imo so everything will be calm and died down, Yomi, after all I told you, you still came and pack every damn thing we already shared, and you later came to pack the share you gave us, we sleep in the dark if there is no light, I can't cook if there is no light because I bought hot plate that I am using, even the phone you gave me as a gift when I gave birth, you took it, and I already gave out the old phones I was using. You were still the one that ask me to dash out or sell my properties I was using in school, including gen and some other things".
Yomi Fabiyi refuted Grace Jimoh's accusations against him in response to her request for financial assistance and charged her with using the gender card to win support from the public and money at the expense of his profession and mental health.
In an unexpected turn of events, Grace posted an apology on her Instagram page asking both of them to move on.
She said:
"I am deeply sorry to everyone and I am sorry Yomi. I am sorry for the dragging and all. Please stop insulting and painting me evil. We both know we were at fault. Let's just move on in peace. I am deeply sorry."
Yomi Fabiyi has not yet formally react to her requests for forgiveness.