Depression, frustration pushed me into online comedian-Mr Macaroni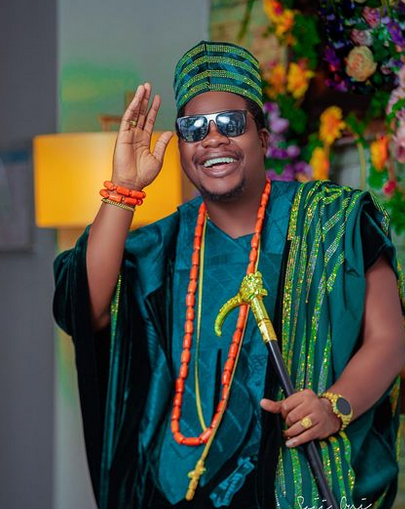 Popular actor and online skit maker, Debo Adedayo a.k.a Mr Macaroni has averred that depression and frustration pushed him into online comedy.
Mr Macaroni made this known as a guest on 'Lilian's couch', a show hosted by Lilian Afegbai.
"It's shocking when people call me a comedian.I have accepted it. But I never set out to be a comedian. I am an actor. Give me different roles, that's my work. Depression, frustration pushed me to this online media thing. If you met me years back what you will be hearing is that I want to shoot with Kunle Afolayan, that's the thespian spirit in me. My teacher Professor Yerima will always tell us that the world is moving and we need to move along with the world".
The actor also noted that it is easier for famous people to fall into depression.
"Depression happens to the best of us. It's easier for famous people to get depressed. Because every day one is thinking of being better. For example, if I drop a content today, I want the next one to be better than the one I dropped today. You want to feature in great movies. The pressure is real. Do you, work in that light knowing that you own a space.As a creative, your work is to keep creating. There are some they will accept, there are some they won't accept".
When asked if he is in a relationship, he said: 'I don't have a girlfriend. I am single".