BBNaija: Alex Unusual opens up on reconciliation with Cee C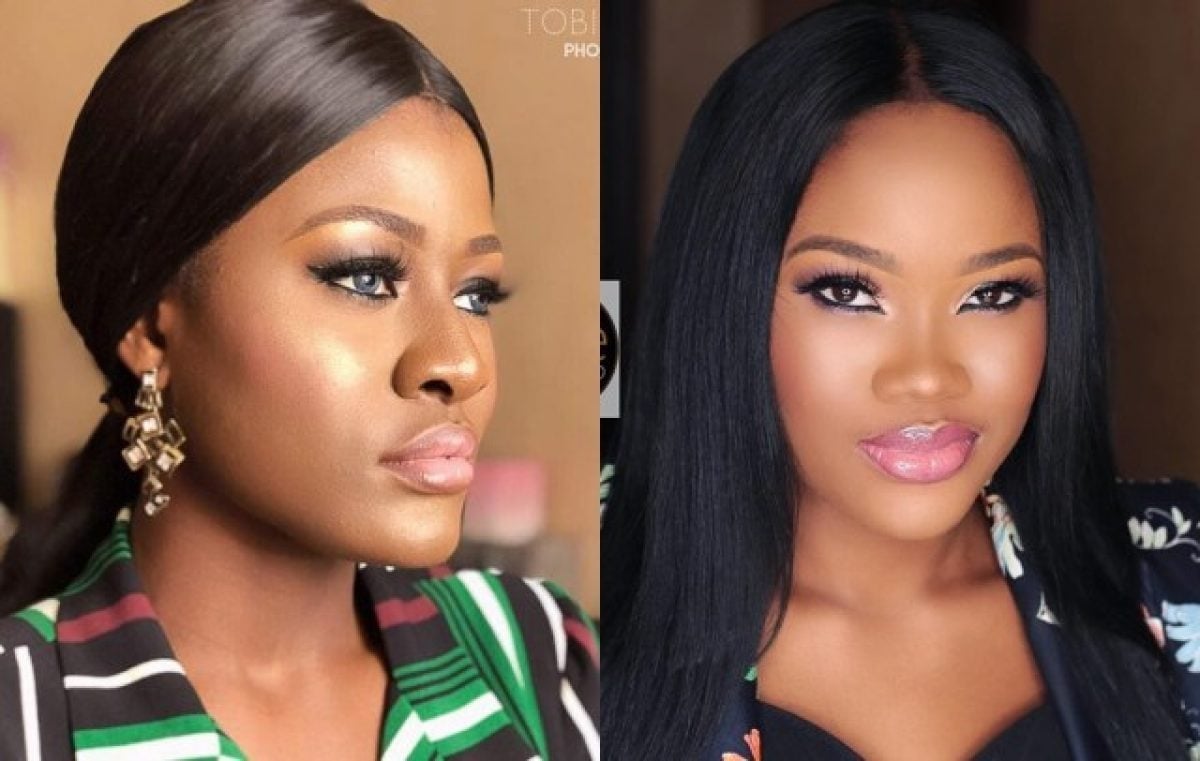 Alex Unusual, a recently evicted housemate from Big Brother Naija (All Stars), stated that, in contrast to what some may believe, her reconciliation with Cee C was sincere.
The pair had a reputation for never getting along during their initial appearance on the Double Wahala version of the show in 2018. Many had eagerly anticipated to see how they would act towards one another in the current season given their past interactions. Although they essentially ignored one another in the show's early seasons, their connection improved over time. They even hugged each other when Alex was eliminated from the competition last weekend.
Alex remarked in an interview with Saturday Beats that their reconciliation was not faked. She said, "I would never do anything just for the game to go on, even if it is challenging for me throughout the show. I would go there and live my truth. We (she and Cee C) had a good start. We had it rough at the beginning, but we had a good ending, and I am happy about that."
Alex also claimed that some housemates paid media practitioners to badmouth other contestants. On what she wished she did differently in the competition, she said, "I should have trusted my instincts more. I actually downplayed my instincts a lot in the house. Before I went into the house, I was advised that one needed to pay the media to talk positively about one and talk negatively about other contestants. I was supposed to put some money down for such media narratives, but I am not that kind of person. I don't believe in paying for somebody else's downfall.
"However, I should have trusted my instincts. I was there for other people, but I was not sure they had my back. I should have done more to protect my peace.
"I did not know how much of a competition (threat) I was to other contestants in the house.
Regarding her clash with Pere, she said, "It was a clash of personalities. We have extremely different personalities, and we did not operate on the same wavelength."
She also alleged that she saw her eviction coming. According to her, right from the beginning of the week, she already knew she would be leaving the house.
Reacting to the notion that she helped to perpetuate the narrative that Ilebaye was an underdog, Alex said, "I don't really know, because I was not watching the show. I don't know how the viewers saw it. All I know is that there was somebody I cared about, and I felt the need to be there for her on days that she was down. That was all. I don't know how it was perceived outside the house. I just sincerely liked Baye, and I felt the need to be there for her. That is the same way I would have been there for any other friend that I loved in that house. I was actually there for a lot of people."
On if she felt that Ilebaye returned the 'energy', Alex said, "That house actually messes with one many times. I have been told (outside the house) that some people were told things that were not true about me. I don't know what anybody was being fed with about me, which could have made them react to me the way they did. Basically, it is in the person's place to say. We all have different ways of showing and communicating care, so I can't even tell what was care to her and what wasn't care to her. We are different people."