Mohbad: Tacha reacts as police reportedly disperse mourners with teargas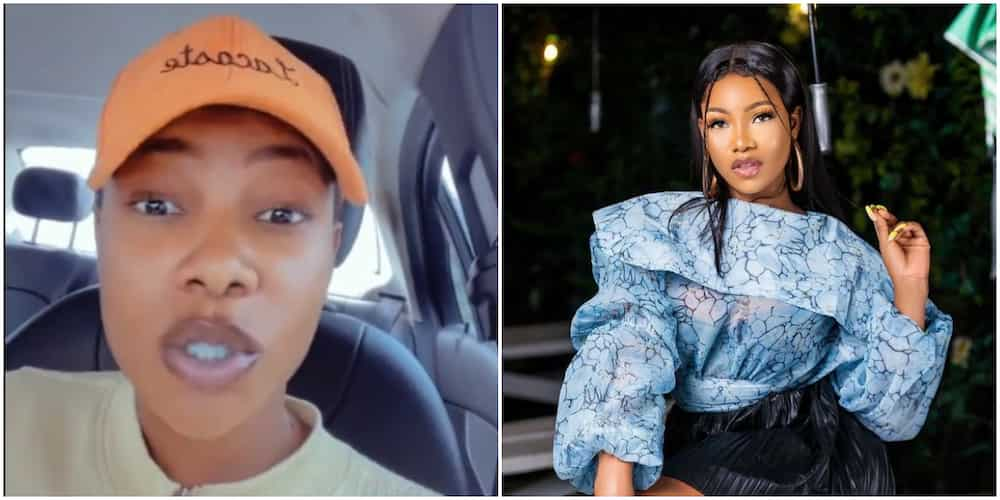 Tacha Akide, popularly known as Tacha, from Big Brother Naija, has praised the Lagos State Police for using tear gas on the crowd during singer Mohbad's candlelight parade at Lekki tollgate on Thursday night.
ER reported that the organisers of the programme had earlier, in a post on his social media handle, announced that a candlelight procession would be held at Muri Okunola Park on Thursday, in honour of Mohbad.
According to reports, after the procession at Muri Okunola Park in Victoria Island, police fired tear gas canisters at some of Mohbad's supporters who gathered at the Lekki tollgate.
Reacting to the report on his official X on Friday, the Lagos State Police spokesperson, Benjamin Hundeyin, stated that the crowd was dispersed because the group had brought vehicular movement on the route to "a total standstill, leading to traffic build-up."
He noted that the police had an agreement with the organisers that the candlelight procession would end at 8 pm.
Reacting to the development on Friday via her Instagram page, Tacha applauded the police for dispersing the crowd after the procession.
Tacha posted: "Kudos to the Nigerian police. I have seen videos of police begging people to dispatch themselves. We did not come out to continue #Endsars. Everybody came out for Mohbad's candlelight procession. We can all agree that the organisers said you can all go home. But if you want to protest, get a date approved by the government, and you can go out to protest. Stop changing the narrative."