I was car mechanic before Sydney Talker signed me – Singer Khaid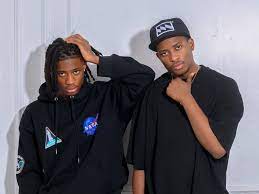 Popular musician Khaid, whose real name is Sulaimon Shekoni Solomon, has disclosed that he worked at a number of low-paying jobs before comedian Sydney Talker signed him to his label, Neville Records.
Before becoming famous, the 18-year-old claimed to have worked as a painter and a mechanic.
He revealed this while participating in the trending hip-hop TV show, hosted by reality personality Kim Oprah.
The 'Anabella' crooner, however, said he has always known that he was destined for greatness, stressing that the menial jobs he did were just part of the process.
He said, "I see everything as programming. At that time when I was a car mechanic, I knew it was just programmed for me to be there at that time. I knew it was necessary for me to be there at that time. I knew that was not where I was going to be forever. But I just knew it was necessary for me to go through that process either for something that's coming in the future or something that's gonna happen at that time.
"I knew it was a process at that time. And I vibed with the process until I got to where I felt like is where I'm going to."