UTME: How Mmesoma Ejikeme forged JAMB result – Anambra panel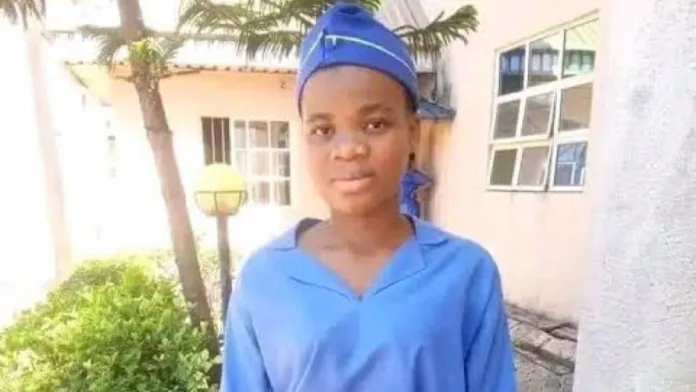 A panel set up by Anambra State Government has said that Mmesoma Ejikeme fraudulently obtained her UTME 2023 result.
The eight-member panel set up by the state governor, Prof. Charles Soludo, on Wednesday to investigate the controversy said Ms Ejikeme actually scored 249, not 362.
The panel stated this in an eight-page report made public by the commissioner for information Paul Nwosu on Friday.
The panel recommended that Ejikeme immediately tender an unreserved written apology to the Joint Admission and Matriculation Board, the school (Anglican Girls' Secondary School, Uruagu Nnewi), and the state government and should undergo psychological counselling and therapy.
According to the panel, Ejikeme had sent a request to JAMB with a different registration number showing a UTME result of an aggregate score of 362, with Eng: 98, Phy: 89, Bio: 94, and Che: 81 which differed substantially from the standard JAMB format where she got an appropriate rebuttal stating her real score of 249.
"The result paraded by Ejikeme Joy Mmesoma with an aggregate score of 362 is fake as buttressed by the very significant and instructive variations in the registration number, date of birth, centre name and other infractions.
"Ejikeme Joy Mmesoma admitted that she manipulated the fake results herself, using her phone.
"The Principal, Anglican Girls' Secondary School — Mrs Edu Uche and the Education Secretary, Diocese of Nnewi (Anglican Communion) expressed dismay at the conduct of Ejikeme Joy Mmesoma," the report said.
It added, "In Ejikeme Joy Mmesoma's submission, she owned up in the presence of her principal, and the Education Secretary that the narration by the JAMB officials was a true and correct description of what transpired.
"She also admitted to having given a manipulated result by herself unaided, using the same phone Airtel Number.
"According to her, she proceeded to the cybercafé (Prisca Global Computers, Uruagu, Nnewi) where she printed the results she had manipulated.
"The Committee tried to find out the motive behind her action, but Ejikeme Joy Mmesoma said nothing."
The panel commended JAMB for their diligent handling of the matter and the information supplied about the interface with the candidate.