Yvonne Nelson blows hot as Sarkodie raps about her abortion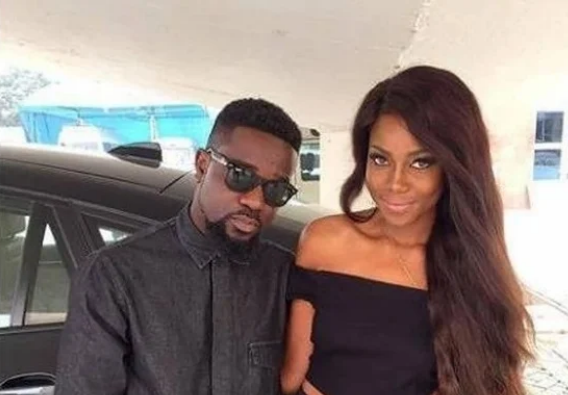 Sarkodie Ghanaian rapper, has addressed a claim by Yvonne Nelson, the Ghallywood actress, that he impregnated her and made her terminate the pregnancy.
In a new book titled 'I Am Not Yvonne Nelson', the actress recounted how she aborted her pregnancy for Sarkodie.
"The pain was intense and I bled profusely. I felt worse because Sarkodie had left me to my fate in the most difficult period. He did not call to check up on me or find out how the procedure went," an excerpt from the book reads.
"Having an abortion was one of the most regrettable mistakes of my life. If the clock of life could be rewound to my younger self, I would keep it."
Responding to the actress' account in a new song titled 'Try Me', the rapper argued he asked Nelson to keep the pregnancy even though he wasn't ready to be a father.
"Baby girl make you no try me, I never thought I was going to be on this wave, because I was ready to take a couple of things to my grave," the rapper, born Michael Owusu Addo, sings.
"You are brave, but you can't pick and choose what to say, please behave. If you want to talk, you gotta tell the world every other nigga you f*cked.
"Of course I thought you were trying to start another drama, yes I wasn't ready but then I told you to keep it.
"So don't make it seem like I was the one pushing you for abortion cause that will the only part that will make me vex."
Shortly after the song went viral, the actress took to Twitter to query Sarkodie for using rap to "rubbish my pain".
"In my book, I narrated how you got me pregnant, how you could not wait for me to get rid of it. How you drove me to have an abortion," she wrote.
"As usual, you want to use rap to rubbish a pain a young woman felt. We both have daughters, let's see what life throws at them."