Nkechi Blessing's lover Xxssive raises alarm over possible sex tape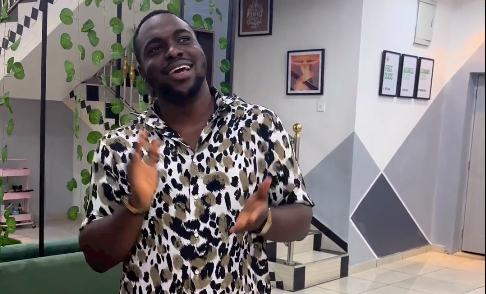 Actress Nkechi Blessing's lover Xxssive has warned the public that his sex tape or nude photo may be in the hands of his ex-lover and may end up on social media.
On Thursday morning, the entertainer announced it on his Instagram page, saying he remembered sleeping naked once and wasn't sure if his previous girlfriend shot images or videos of him.
To avoid future blackmail, Xxssive stated that he would rather disgrace himself than have someone disgracing him with his nudity.
"I have a confession to make, just in case, you know with the way girls are wilding and going gaga. Years ago, I slept naked on the bed and I don't know if my nude or sex tape is out there. In case I wake up tomorrow and see my naked pictures online, I have already spoken to my girlfriend about it and we are expecting it.
"I lost contact with the lady, so in case she sees this video and she has my naked picture; before you disgrace me, let me disgrace myself. My naked picture fit dey outside, God will see us through," he said.
Captioning the video, he wrote, "My sex tape. Pls I have a confession to make. Just in case. I wan drop am yesterday but I say make I wait till this morning."