'Somebody' By DJ Blackk Beat Ft. Lyta, Mayzee, OaQ Drops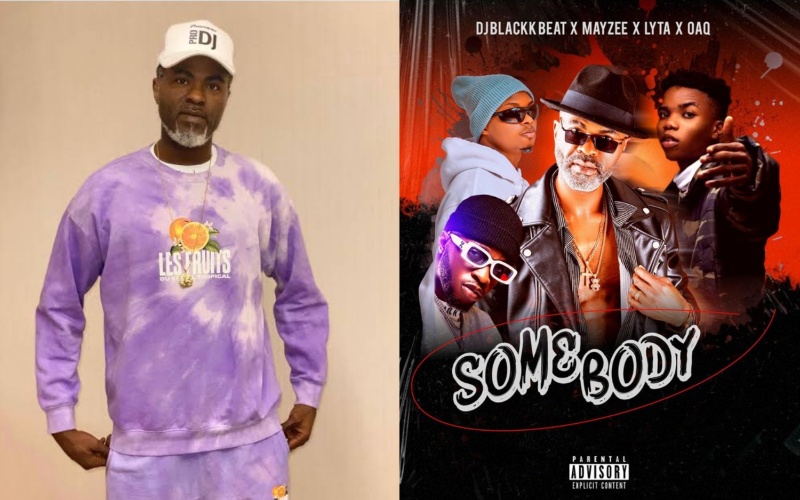 DJ Blackk Beat features Lyta, Mayzee, and OaQ in his latest song titled, "Somebody."
The song exemplifies the variety and talent of each musician involved by fusing modern Afrobeat rhythms with pop and R&B components.
The gifted performer Lyta, known for his beautiful voice and sincere performances, adds his special touch to "Somebody."
His enchanting vocals will blend flawlessly with DJ Blackk Beat's entrancing beats, as expected by fans.
Mayzee's exceptional rapping abilities are also included on the song, which gives the duet more intensity and lyrical depth.
Additionally, the song's overall richness is enhanced by OaQ's soft and alluring vocals, which results in a compelling musical experience.
Veteran DJ and producer DJ Blackk Beat is renowned for his talent for making catchy sounds that connect with listeners.
He has carefully chosen a music with "Somebody" that is anticipated to hook listeners from the very first note.
As these outstanding performers continue to leave their impact on the music business, the release of "Somebody" is yet another important turning point.
Thanks to its memorable hooks, superb vocal performances, and appealing rhythms, the song should appeal to fans of Afrobeat, R&B, and pop music.
'Somebody' is currently available for streaming and downloading on a number of digital services, including Spotify, Apple Music, and YouTube Music.
In the following days, the corresponding music video—which looks to be a visual treat—will be published, giving listeners a chance to see the concepts and feelings of the song in motion.