Singer Spyro recounts killing 98 mosquitoes in one night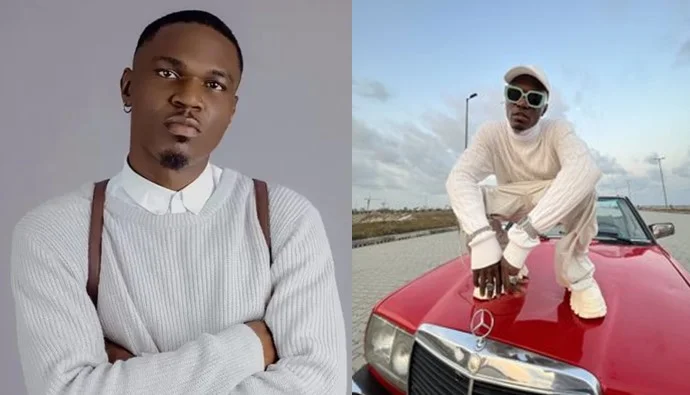 Fast-rising Nigerian singer, Oludipe Oluwasanmi David, popularly known as Spyro, recently took a nostalgic trip down memory lane and expressed his gratitude to God for his blessings.
Spyro, famous for his hit track 'Who is your guy?', revisited his former neighbourhood to showcase the house he once called home before attaining fame.
In an Instagram post, he shared a video of himself driving in his Prado Jeep with police escorts, arriving at the local area, and entering the noticeably old and dilapidated house.
He mentioned that the house still had a strong stench, reminiscent of the time when he resided there, and recalled a night when he had killed 98 mosquitoes in his room.
Filled with an appreciation for his journey, Spyro shared this video shortly after purchasing two luxurious homes in Lagos for himself and his business partner.
In his word, "I am that one leper who will always return to count his blessings and give all glory back to God. Never judge yourself by your current situation, guys. You are a work in progress. It might take a while, but a pregnant woman will one day deliver. But do not forget when he changes your story to count Your Blessings."
The singer recently sparked online discussion when he revealed his acquisition of two upscale residences in Lagos.
In an Instagram post on Thursday morning, April 20, the artist disclosed that he had bought these lavish mansions for himself and his business partner.