Gideon Okeke's ex-wife, hits back following his cryptic post on single mums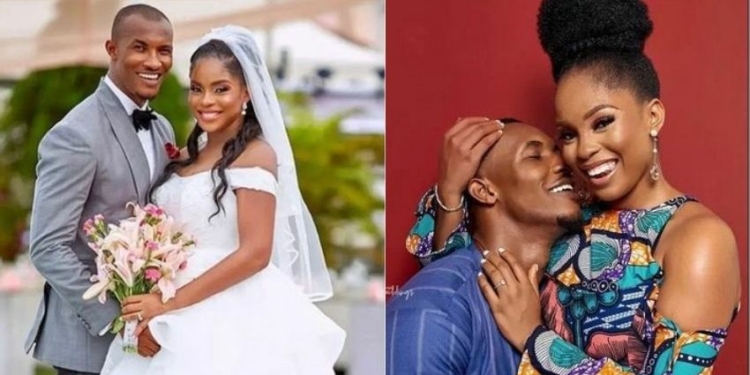 Nigerian actor, Gideon Okeke's estranged wife, Chidera has seemingly hit back at her ex following his recent post on single mums.
Gideon Okeke had taken to Instagram some hours back to share a cryptic post about single mothers who who prevent their kids from having a relationship with their fathers.
According to Gideon, who parted ways with his wife in October 2022 after four years of marriage it was when he went public with his divorce from his ex-wife and mother of his two sons that he realized that so many men were being punished by their exes by preventing them from having a relationship with their kids.
Addressing single mums, Gideon asked them to remember they did not pluck their kids from trees or buy them from the shelves.
Moments after he shared the post, Chidera took to her Instastory to share a cryptic post that appears to be a reaction to her ex-husband.
She accused Gideon Okeke of playing the victim when he is largely at fault, adding that she has a lot to say about him but would rather be the bigger person and let it slide. The mother of two wrote:
"If I start to talk! Hmmmmm..
There will be no holding back.
Because the millipede that was stomped on did not scream, but the foot that stomped on it keeps screaming "my foot, my foot"(it's sweeter in Igbo sha, but, you get the gist lol).
But my people say that,
"Adiro ibuo ayi ala", so I'll be the bigger person, as ALWAYS and keep living life"